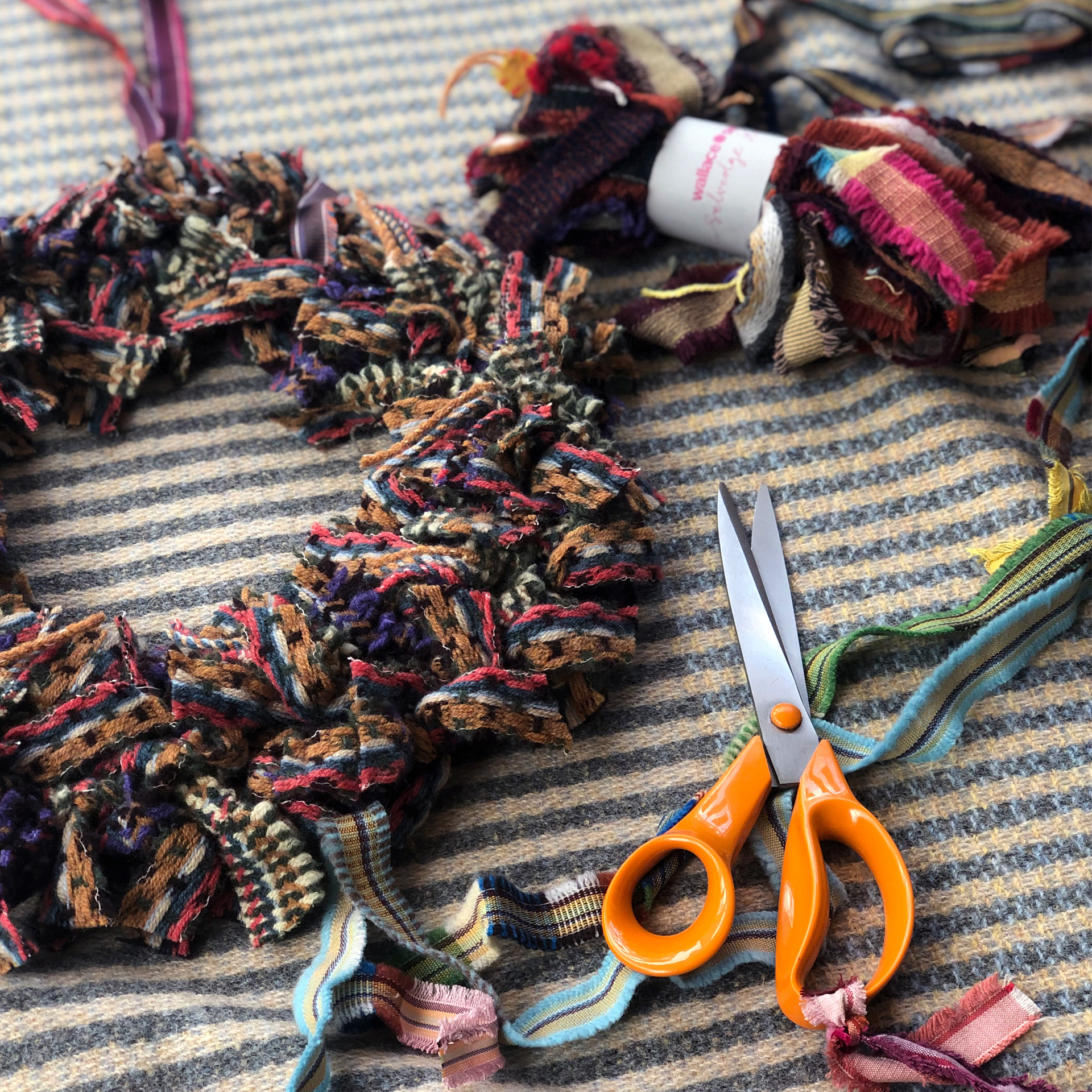 When we had the opportunity to refurbish our shop, top of our wish list was a more flexible space that we could use for exhibitions and events, as well as for retail and display. After taking a little time to get properly settled, we are thrilled to announce that we will be hosting our first ever Craft Nights at Wallace Sewell, on 24th October and 21st November. 

During the evening workshop, you will make a Festive Ribbon Wreath using our selvedge fabrics, under the expert guidance of our tutors, in a friendly and sociable environment. You will be able to choose your ribbons and as each pack contains a variety of patterns and colours, your Festive Wreath will be totally unique!
These make wonderful decorations; they are beautiful enough to be used for any celebration, or even to have in your home all-year-round if you wish!
All materials will be provided, as well as refreshments during the evening.
You will come away with your Festive Wreath, along with some extra ribbon bundles to use at home.
Absolute beginners welcome and no craft experience needed as we will be keeping classes small to ensure everyone has as much guidance as they need.
Dates:
24th October & 21 November 2019
Time: 6.30 - 8.30pm
Location: 24 Lloyd Baker Steet, London WC1X 9AZ
Tickets are £17 and can be booked through Eventbrite by following this link tickets
We look forward to welcoming you to the store for an evening of craft and fun!