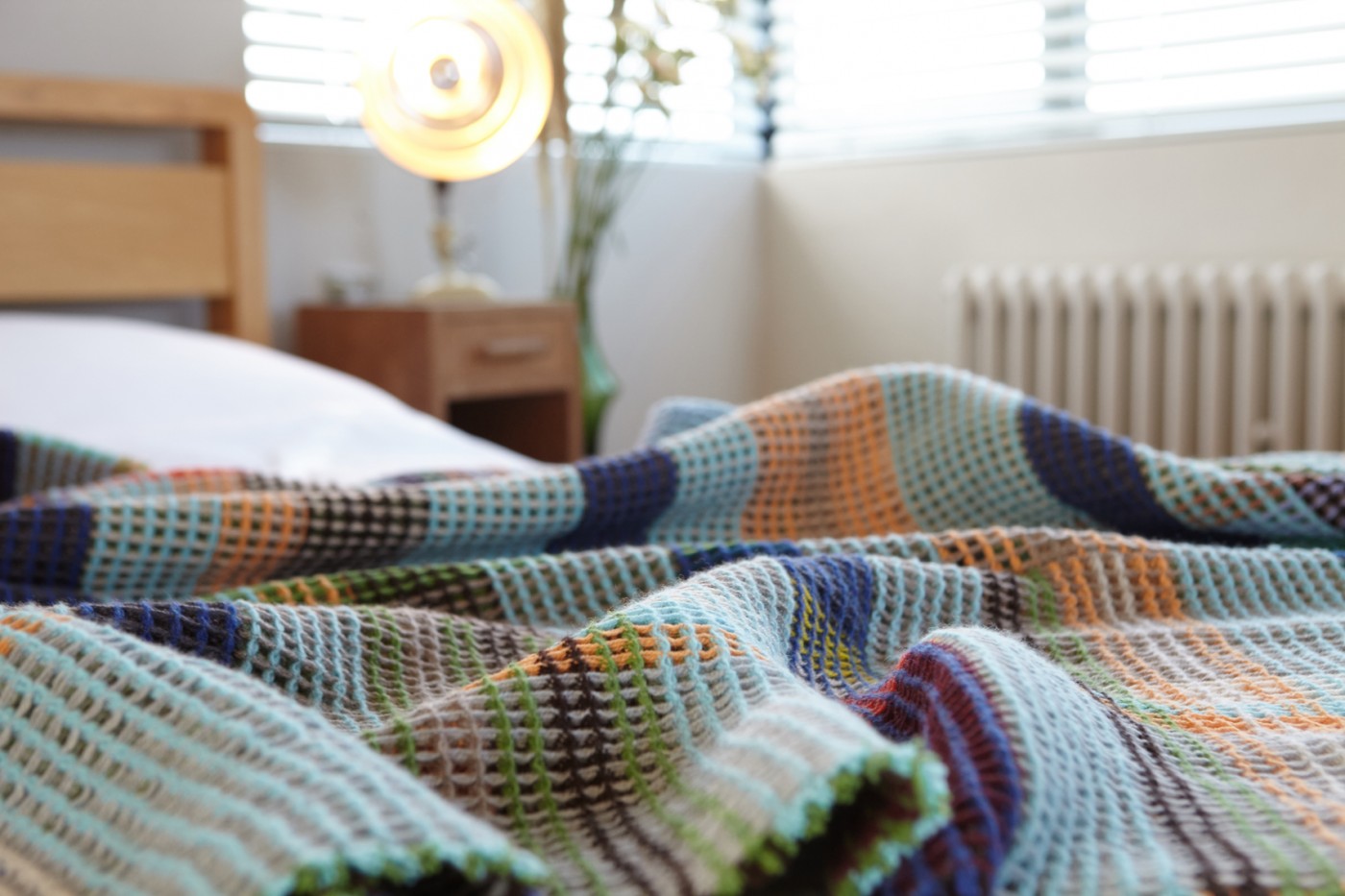 We are very excited to be able to show you our new colour ways in the popular Lambswool ranges. The whole team have been busy working on these over the last 12 months, from the initial design sketches by Harriet and Emma, to weaving the first swatches on the handlooms in our studio, right through to production and manufacture in Lancashire, then being individually hand-finished and checked, before finally revealing them to you!

We have four new colours in the Basket weave range, four more in the Honeycomb collection and six new Pinstripe styles. As you might imagine, the colours are reminiscent of the autumn/fall season - rich reds, yellows and oranges, alongside earthy green and brown tones, with pops of sky blues - while all retaining the contemporary and playful designs of the originals.
Our London shop will be closed for refurbishment from Monday 26th August, until Tuesday 10th September; but throughout this time our website and online shop will be available. The new lines are live today, so you can click on the images above to find out more about each one, or head to the main page here to see all the new additions.
If you would like to keep up-to-date with Wallace Sewell news, product launches, the shop refurb or anything else relevant, then please follow us on Instagram or Facebook. You can also message, email or call us at the studio, all the details can be found on the icons below.