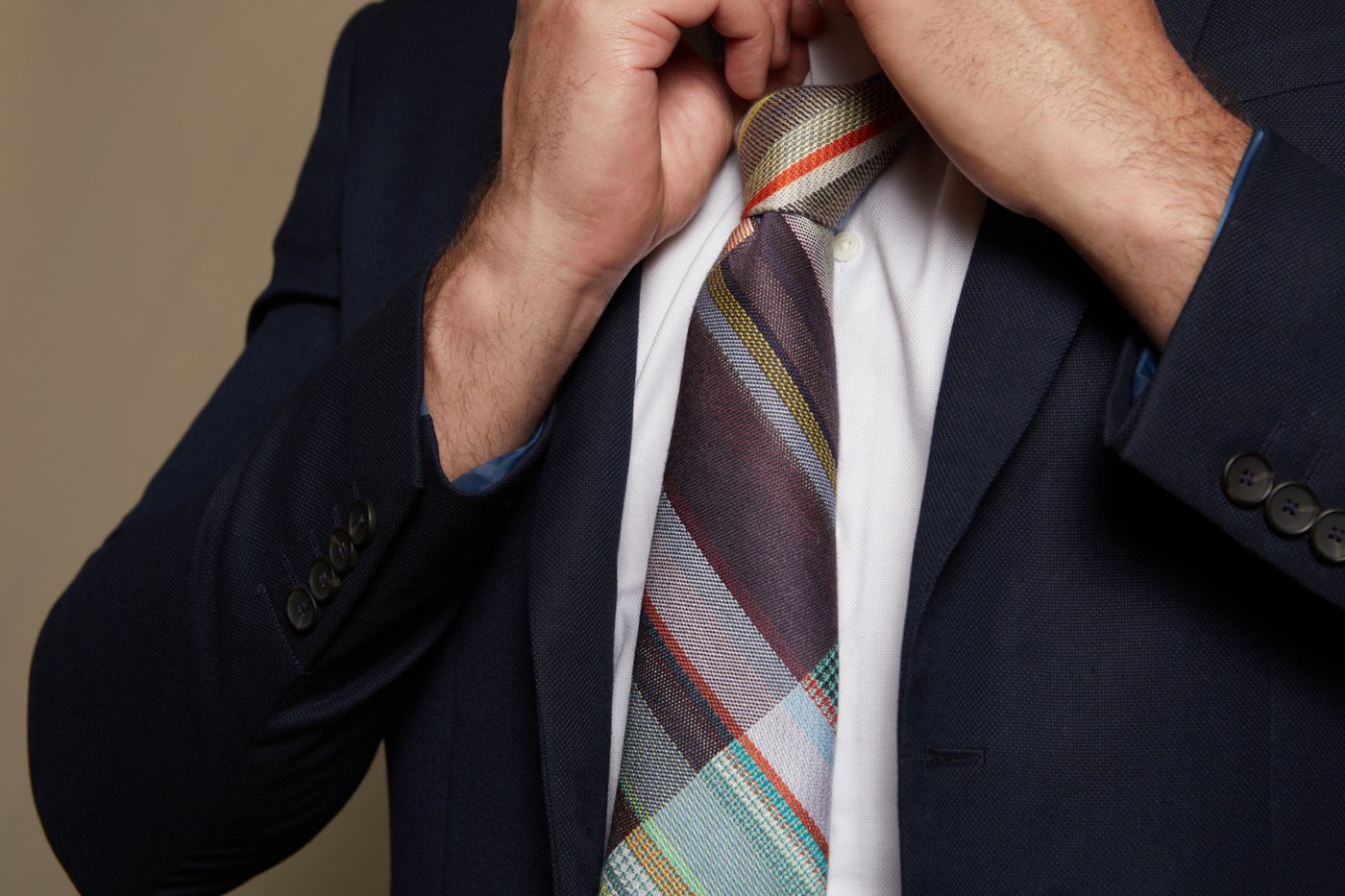 Introducing our newest collection... a Silk Tie range. Based on the colourways of our popular Silk Block scarves, these 4 new ties are the perfect accessory to add a smart touch to your outfits.

Whether you have a summer wedding to attend, business meetings in person, or want to change your lockdown look for something a little different, try one of our distinctive Wallace Sewell ties.

Available in Deep Sea, Floral, Olive and Heath they co-ordinate perfectly with our Silk Block scarves. These would look fabulous worn by a couple together for a harmonious paired look.
Since Wallace Sewell's inception, we are proud to have always manufactured in the UK, embracing the British Textile Industry for its wealth of expertise and production excellence, so we are excited to have worked with Vanners Silk Mill in Sudbury, Suffolk who have been weaving silk since 1740!

Sadly, the effects of the coronavirus pandemic and changing fashions meant that Vanners went into administration in November 2020, but it was rescued by local businessman Roger Gawn ensuring the historic company continues with a new impetus, and 31 jobs saved!
Wallace Sewell ties, woven in 100% silk with a flat finish. Juxtaposing bold asymmetric stripes and subtle structures, the design features an eye-catching diagonal colour block throughout.

Available in 4 colours
£120 each