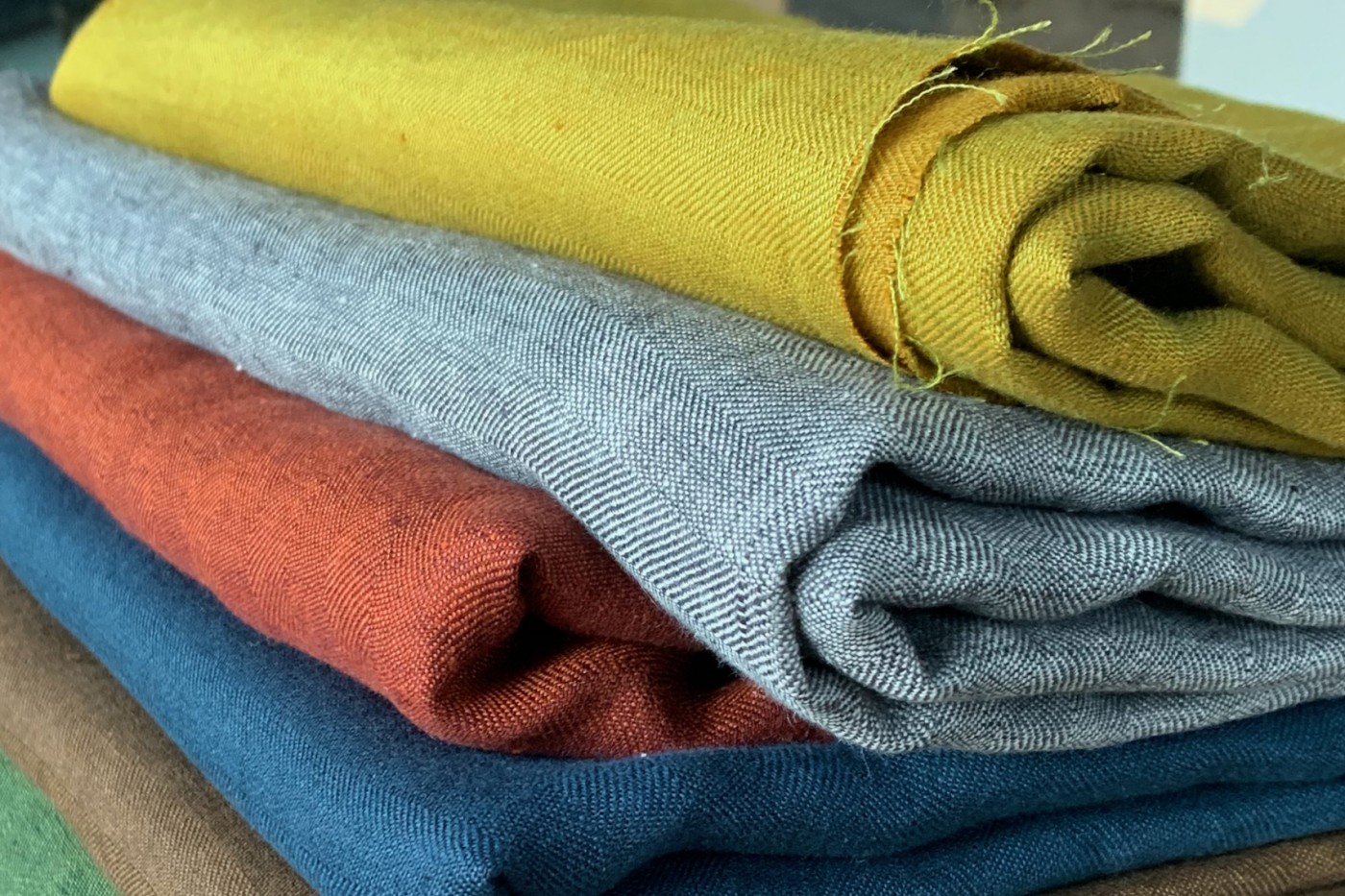 Wallace Sewell fans will know how passionate we are about colour: we live and breathe it! Combined with a love of craft in all it's forms, our latest collaboration with London's most stylish fabric shop Ray Stitch is something we are all very excited about.

Ray Stitch was founded by avid-maker Rachel Hart, borne out of the desire to find not only good quality fabrics but also the necessary tools and accessories all in one place. She has established a wonderful high street haberdashery shop in North London where (pre-covid) you could spend an enjoyable hour browsing the dark wood shelves or relaxing on the sofa in the pattern room, with knowledgable staff on-hand to advise and discuss your project with. They are currently still able to offer advice via email and you can find everything on their website.

Following on from the success of the first in-house collection of linen solids, Rachel was keen to explore the use of woven colour in a more complex way, so enlisted the help of our very own Emma Sewell!
The intricate herringbone design, selected by Rachel for our first collaboration, is woven with just two colours but through careful pairing, as advised by Emma, the overall look is understated yet beautiful. The delicate woven pattern creates a rich depth of colour through the clever blending of two tones, showcased in the six colourways (pictured above).

Exploring the subtleties of working with minimal design elements was something that fascinated Emma whilst studying at the Royal College of Art, so she was excited to be asked to return to her fashion fabric roots once again.

As a design studio, colour consultancy is one of the services we offer and we often collaborate and take on commission work. We have worked with various boutique hotels, designing and producing bespoke bedspreads and more recently we have been invited to be guest designers for various international brands. Our collaboration with Ray Stitch will be an on-going partnership and we have other fabrics planned.
The Herringbone weave, with its alternating directions of pattern, showcases the two matched colours perfectly and also gives the fabric a look of 'weight' without it being heavy. The colour is subtly different on either side of the fabric - one features the weft more visibly, whereas the warp is seen more on the other. Both sides can be used as the 'face' side and the weight and drape make it perfect for dressmaking.

If you would like to see and feel the fabric for yourself, swatch packs of all 6 colourways are available via the Ray Stitch website for £2.50, and postage is completely free using the code SWXPOST at checkout.

We can't wait to see what amazing things will be made using this linen!

Best wishes,
the Wallace Sewell team