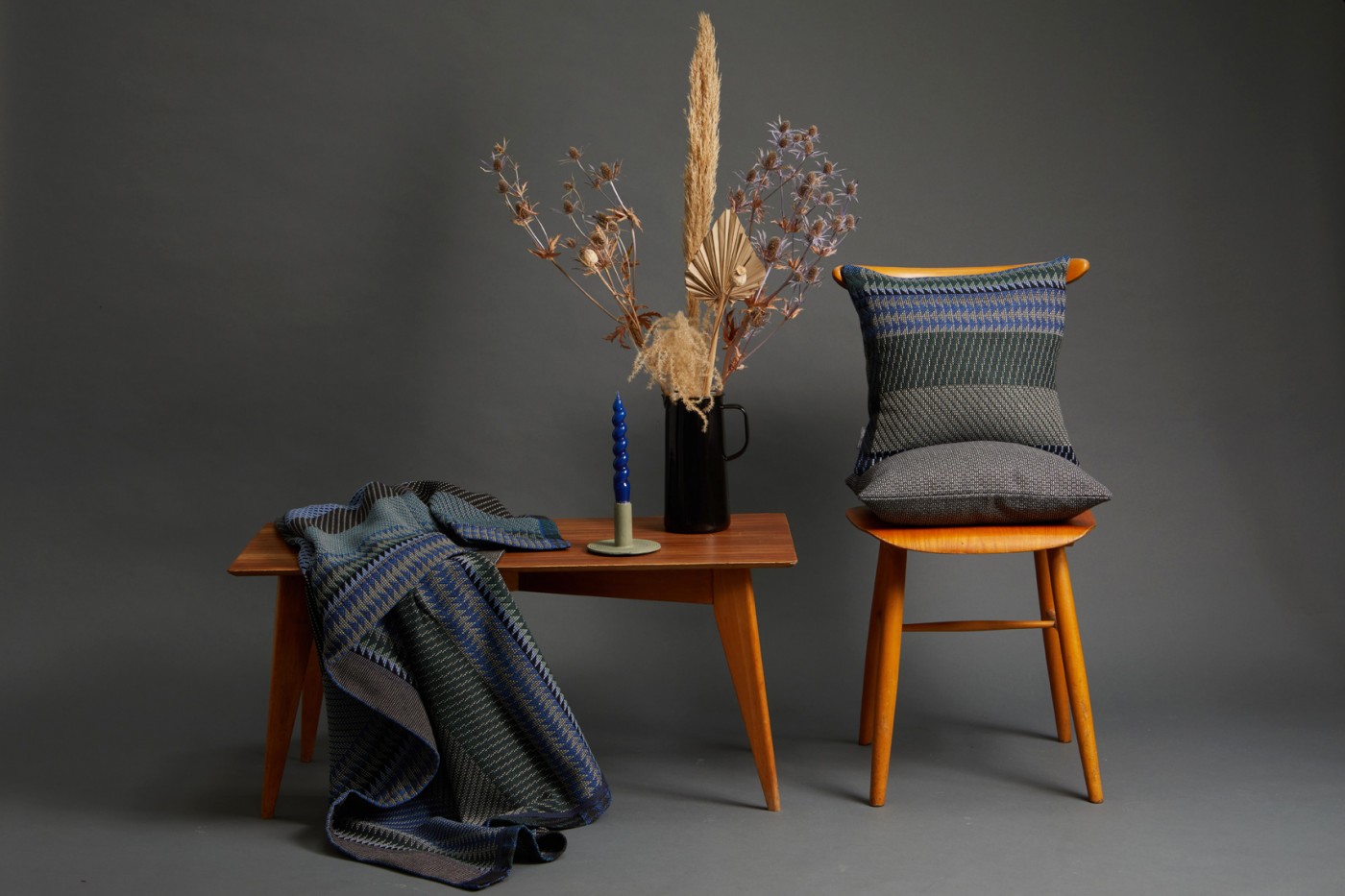 We launched our Cotton Collection throws and blankets at the beginning of 2020, providing an alternative to wool. This was also our first machine-washable range, which makes the throws and cushions ideal for hospitality, those with young children or pets or just as a light summer alternative. Woven in 100% cotton, they are lighter-weight than our wool items, with a smooth finish to the touch.
Working with cotton meant that we had a totally new colour palette to work with and explored some exciting new structures. Launching today are the newest additions to 'Ettore' and 'Stella' collections, Mole (above left) and Verdone (above right) plus both collections are now available in 2 sizes.
With 'Stella' (above) we played with the contrasts created by the colours of the warp on this double cloth which gives the solid bands of colour extra interest. Paired with bold linear graphic patterns and chevrons, this design can be both a neutral and a feature throw.
'Ettore' (below) is woven in 100% cotton chenille, which means they have a soft pile finish making them even softer to the touch. Bands of coloured patterns and zig zags add a fun element to each of the 4 colourways in this range.
These new colourways join the Cotton Collection, which also includes 'Una' - our most muted range, with seven tonal colour options. These throws work perfectly to provide a calm, subtle texture to your room; with our classic woven structures ensuring the designs have plenty of understated details.
These throws have all been lovingly woven and hand-finished by our team at the mill in Lancashire.
Product details:
Large: 172 x 207 cm (68 x 81.5") - £350
Small: 124 x 172 cm (49 x 68") - £220
Large: 170 x 182 cm (67 x 71.5") - £375
Small: 129x 172cm (51 x 68") - £275
Co-ordinating cushions are also available.