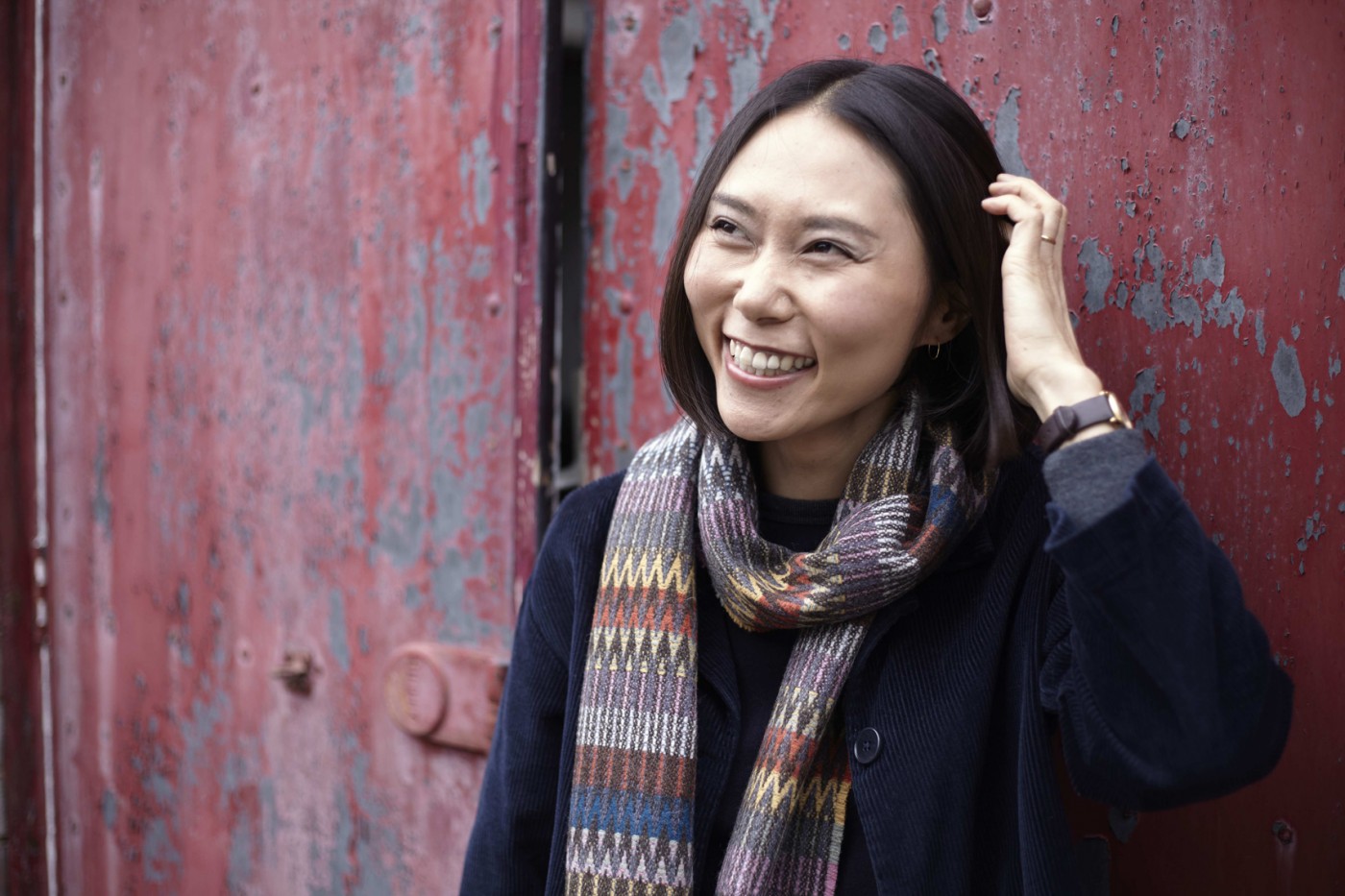 At the end of last year, we put out a casting call for models to feature in our 2020 Scarf photo shoot: who better to showcase our new collections than our actual customers? The plan was to shoot in Spring but along with the rest of the world, we had to put things on hold during lockdown restrictions. A few weeks ago we were able to get everyone together in a studio in London and just look at the results!
We spoke to our models after the shoot to find out a bit more about them and how they found the whole experience.

Esther Caplin is an artist, architectural historian and a local animateur. She works in Camden supporting families at the local primary school through creative workshops. She is also chair of the Camden Music Trust and the South Camden Community Trust.
"I applied to model Wallace and Sewell's scarves as I love their designs and as an amateur weaver I appreciate the complexities and skill of their production. The modelling session was three hours of enjoyment! Apart from trying over a dozen magnificent scarves and experiencing their vivid colours, the makeup, direction and photographer made it a relaxed and exciting time. It felt like a creative interlude in our current world of constraints and anxieties."
Sui Kim works for an artist and as a tea trader in London.
"Since receiving my first scarf, I have always admired the combination of patterns and use of multiple colours that Wallace Sewell creates so it was natural for me to want to take part in the campaign and support the promotion of their works as an independent business. Meeting the team and spending a good couple of hours with them was a very honourable experience and fun! I would like to thank everyone for a memorable day."
Joe Taylor is a graduate engineer working in built environment sustainability.
"I applied to model for Wallace Sewell after seeing the invitation in the newsletter as I really admire their scarves especially as examples of thoughtful design and technical ingenuity. Those are nice things to be able to wear and be reminded of when you do. The shoot was great fun - the team were lovely, hair and makeup was a rare treat and it was a joy to try on so many beautiful scarves."
We would like to thank our photographer, James Champion and make-up artist, Amanda Warburton as well as our fantastic models, for their patience and professionalism, and we look forward to sharing more of the finished shots this season in our promotions across all our social media channels and press.

In fact, we are so thrilled with the results that we are planning another customer campaign in the new year and we would like even more of you to apply! Newsletter subscribers will be the first to know all the details so if you would like to be our next top model, stay tuned...
We are sharing more behind the scenes pictures on Instagram and Facebook today so take a look if you want to know what happened backstage at our shoot!

Stay safe and stay warm,
love all the Wallace Sewell team x