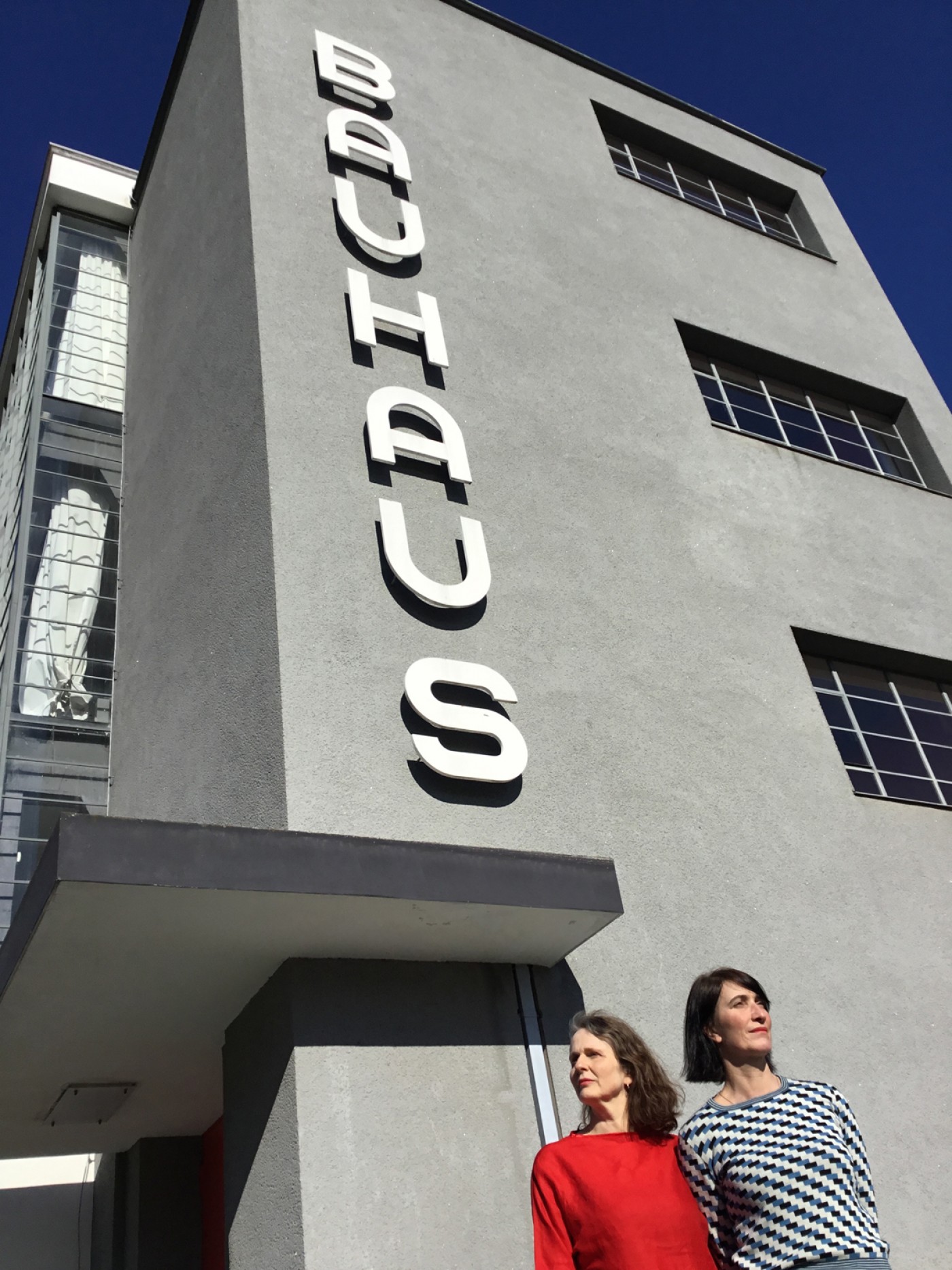 The Bauhaus – 100 years of influence

This year is an important year in the design world, as it marks the 100th anniversary of the Bauhaus movement. The Bauhaus was one of the most significant schools of the 20th century and its revolutionary legacy has influenced designers throughout the last 100 years.

Founded by architect Walter Gropius, who's pioneering vision to unify the applied and fine arts, combined creativity with mass manufacture and industrial techniques. Well-known tutors included; Wassily Kandinsky, Joseph Albers and Paul Klee.
Women of the Bauhaus

This International Women's Day, we wanted to celebrate the hard working women of the Bauhaus. One prominent weave student was Gunta Stölzl, who became the first and only female master within the college.

Female students were not permitted to join departments that were considered masculine disciplines, such as architecture; instead, many women studied in the weaving workshop.

Gunta was fundamental in developing the weaving workshop, changing the focus away from the creation of one off pictorial pieces, to more modern industrial designs. She developed the technical side of the workshop, re-opened the dye studios and expanded the weave studios with better looms. In her work, Gunta experimented with synthetic materials, technical skills and also taught courses on mathematics.

In 1929 Gunta married Arieh Sharon, an Israeli architecture student and lost her German citizenship due to her husband's nationality. In the same year she also became a working mother, after her first daughter Yael was born.

Despite the school being less egalitarian than we've often assumed, the weaving workshop was a hub for ground breaking creativity. Leaving us an archive of powerful and seminal art and design pieces, produced by the Bauhaus female role models whose legacy is infinite.

Wallace Sewell & The Bauhaus

Emma and Harriet of Wallace Sewell, recently visited the purpose built Bauhaus school in Dessau, Germany. This was an important trip for Emma and Harriet, as both are strongly influenced by the movement's ideals.

During their studies at Central St Martins in the 1980's, an eclectic and inspiring group of tutors delivered a programme of workshops and projects which echoed those principles and beliefs, so characteristic of the Bauhaus teaching. Colour theory studies and lectures on woven structure were prominent. An ethos of personal investigation and problem solving was encouraged, promoting confidence and an ability to explore and experiment freely.

These ideals have stayed with the duo, underpinning their collection of stunning fabrics and paper designs. Handwoven in the studio, their designs are then produced on power looms in Lancashire, England. British made yet European in aesthetic, Wallace Sewell pays homage to the women of the Bauhaus who were strong, determined and explorative, designing some of the most commercially successful products, produced in the art school.
The Gunta Stölzl Bauhaus Project

At Wallace Sewell, we are celebrating the 100th anniversary with a new project. We have been honoured to create a re-edition of the bedspread, originally designed by Gunta Stölzl for the student accommodation in the Prellerhaus, Bauhaus Dessau.

The project was first initiated by Jörg Klambt, founder and director of Muse-Store, Germany and has been realised through a collaboration with Monika Stadler, daughter of Gunta. Though none of the original bedspreads exist, Wallace Sewell have worked closely with Monika and Jörg, investigating archive drawings and photographs, to re created and produce the graphic, linear designs that pay homage to Gunta's iconic blanket.
"We are honoured to be part of this historic realisation of such an important Bauhaus design" says Emma Sewell, "Particularly since we have been influenced by the Bauhaus in our own designing for many years."

As well as the original, the collection also features two new colour ways, which bring a fresh contemporary, 'Wallace Sewell' pop of colour to the Bauhaus aesthetic. These new colour ways will also be available in wraps, cushions and tote bags. The whole collection will be launching online and in our store in June, so please keep in touch for more details.