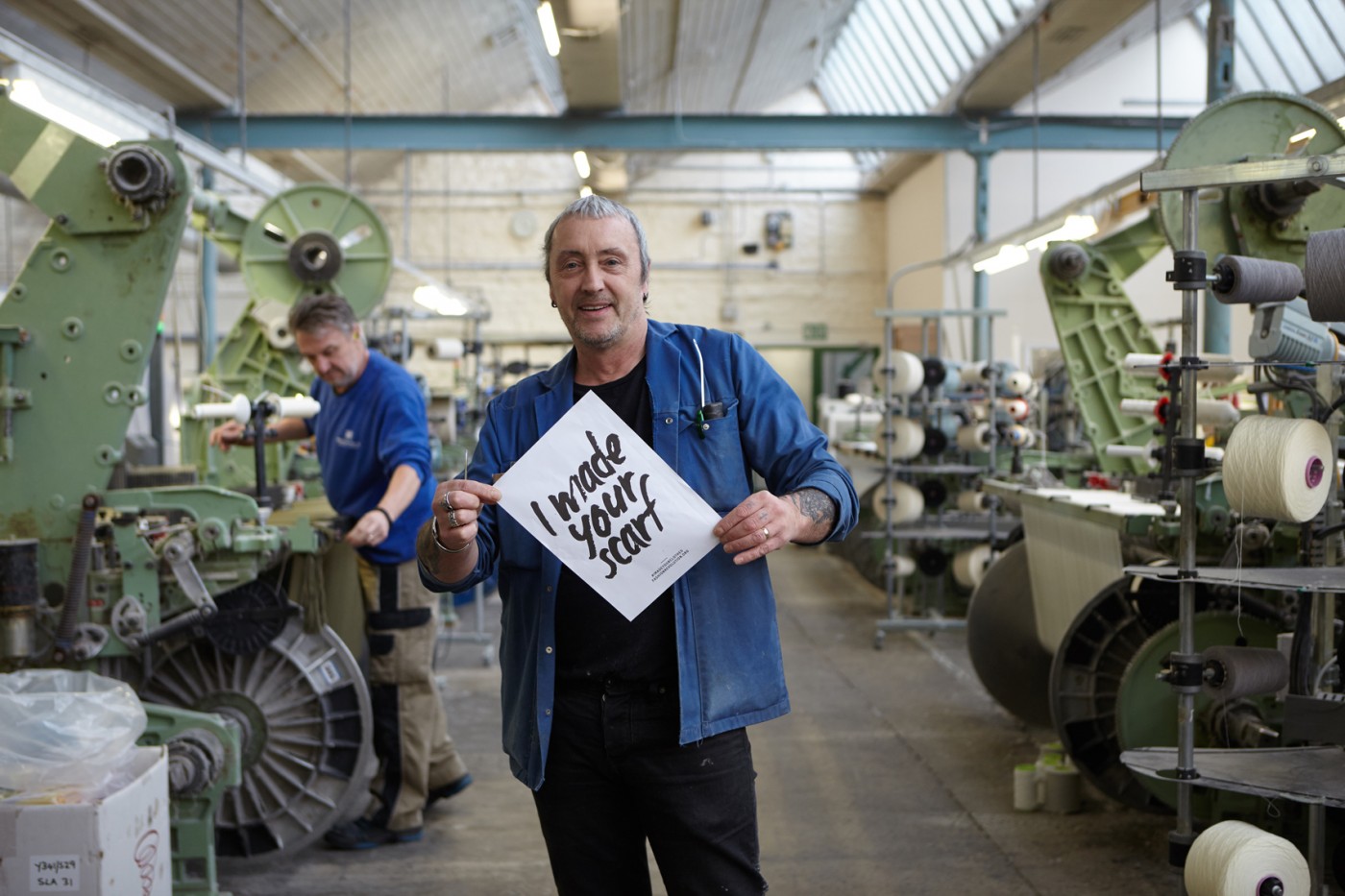 We are proud to be transparent!
With these two important campaigns happening this week, it seems like there is no better time for us to chat about transparency, supply chains and responsible manufacturing.

Growing from the very first event in the US in 1970, Earth Day is now the largest annual driver to inspire individuals to take positive action for our planet.

Fashion Revolution Week began as a response to the dreadful Rana Plaza factory collapse, which killed 1,138 people and injured many more on 24 April 2013. The campaign wants people to ask 'Who Made My Clothes' and now 'Who Made My Fabric' to encourage brands to show clarity of their production. Human rights and the rights of nature are intertwined and both need to be respected.

As we all get back to business, it is clear that our world needs real transformational change: it's time for the world to hold sectors accountable for their role in our environmental crisis while also calling for bold, creative, and innovative solutions. We know that consumers have power and influence, and united can create a movement for necessary change. We are also very aware of our own responsibility to manufacture as sustainably as possible, so let us tell you what we do...
Manufacture: Wallace Sewell strive to unite craft and manufacturing, embracing traditional techniques: the initial design process beginning on handlooms in the London and Dorset studios. Production then takes place at Mitchell Interflex, a family-run mill fusing tradition with state-of-the-art technology, allowing flexibility in order to weave a variety of qualities from small batches to larger quantities. We are very careful not to over-manufacture and each season we aim to only weave what we will sell. As you can imagine, this is not an exact science and sometimes we do sell out of a particular collection sooner than imagined, but we would rather this than have
excess stock piling up.

Since Wallace Sewell's inception, Emma and Harriet are proud to have always woven their cloth in the UK, embracing the British Textile Industry for its wealth of expertise and production excellence. We have worked with Mitchell Interflex for over 20 years and have our own team based at the mill, some of whom have been with us from the start! Read more about them here.
Packaging: we sell much of our stock online and for most of the last year, it was the only way to do business, so the packaging of our orders is really important. We made the move over to certified compostable bags in 2019: it was a simple swap which meant that we could ditch the cellophane and plastic bags but still protect our products during shipping. Combined with tissue paper gift wrap, recyclable cardboard gift boxes and brown paper envelopes, our packaging can all be disposed of responsibly.
No Waste: Fabric lovers and responsible humans know how precious each and every piece of material is. We use all-natural fibres, which are manufactured into cloth in the UK by skilled weavers (see above!) and then lovingly turned into our products. The fabric that inevitably gets cut off during production is never seen as waste, it just has a different destiny! From long selvedge braidsto mixed off-cut bags of pieces of fabric, and even decorative wreath-making kits, we make sure that as little as possible gets discarded during production.
Creative Solutions: As we explained above, we aim to produce only as much fabric as we expect to sell that season, but sometimes things don't always go as planned and some flexible thinking is needed! For example, we recently made another run of our popular silk scarf designs - we had the raw materials and the demand was there so it made perfect sense. Working with our trusted team at the Mill means we can rise to these challenges.

Today we are launching a very limited edition collection of one-off cushions (above) Composed of an eclectic variety of Wallace Sewell fabric remnants, each colourful cover is made by pairing contrasting fabric pieces together to create beautiful complementary double-sided designs. These unique cushions give new life to our precious fabric and will make stunning additions to your bed or sofa. But be quick, because once they're gone, they're gone!

Cushion covers: 100% wool
40cm x 40cm
Duck feather insert included
£50
If you would like to continue the conversation or have any questions for us regarding our supply chains, the way we manufacture or anything else at all, please get in touch - we would be happy to discuss and listen to ideas for further improvement. We are on this journey together!

Happy Earth Day
with love, the Wallace Sewell team X