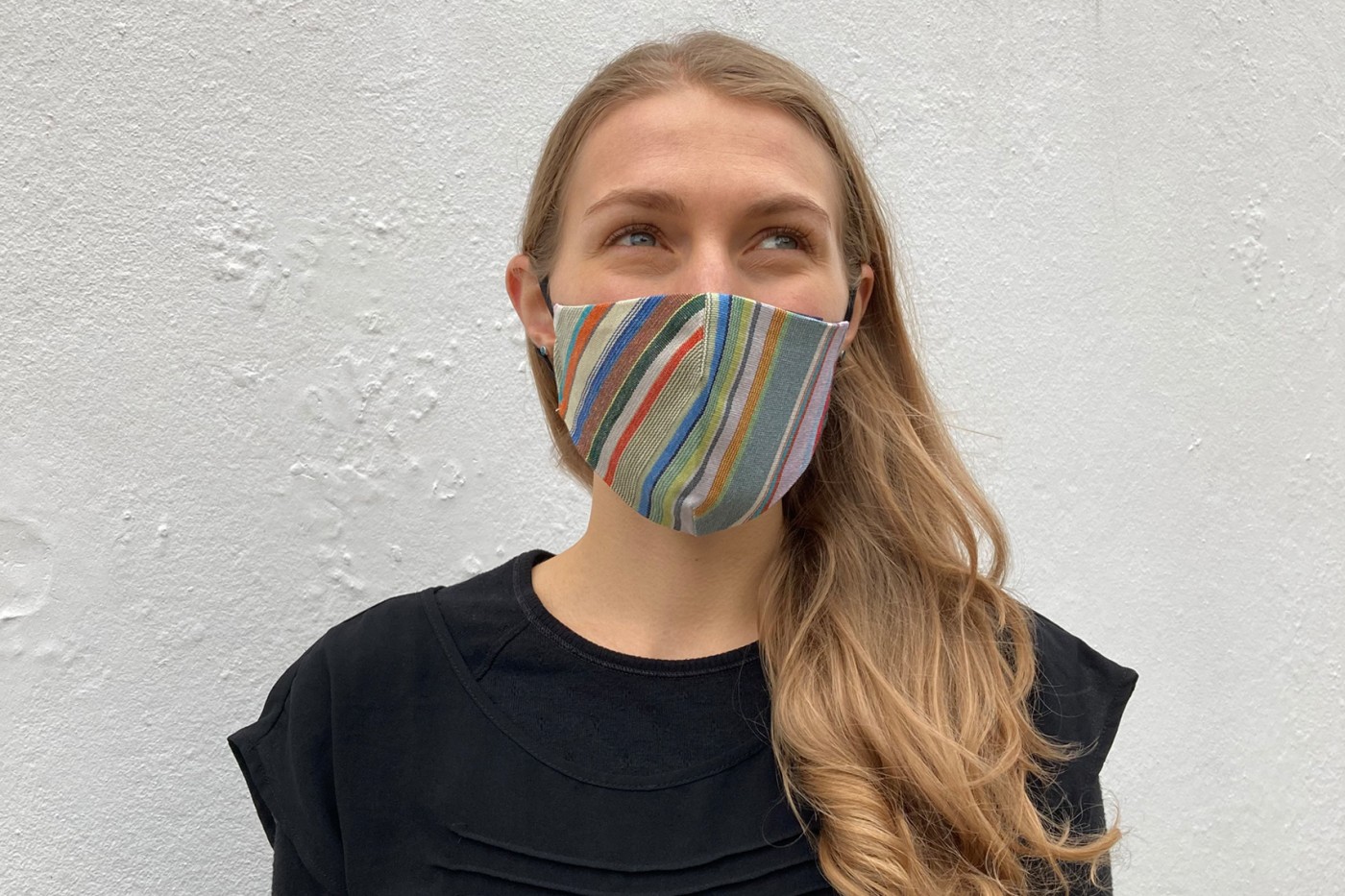 Way back in June, Emma made some face coverings using Wallace Sewell fabric while she was working from home. We were all just getting used to the idea of wearing these then but her handmade masks proved to be more popular than we were expecting.

Skip forward a few months and face coverings are now part of our new normal and we are all used to wearing them as a way of protecting others and ourselves from the spread of Covid-19. Did you know that the chances of contracting coronavirus are reduced by 78% when wearing a non-medical grade face covering?
Our new collection of face coverings have been manufactured by the wonderful sustainable social enterprise, Kalopsia Collective in Edinburgh, using surplus fabric from our production process to keep waste to a minimum. They are available in our London store and this time you can also purchase online!

Made in our distinctive signature stripe fabric, they fit comfortably over your face and are sewn with light interfacing on the inside, which gives the coverings structure and allows for some space and breathing room around your nose. They also have an opening on the inside, where you can insert an additional filter if you wish.

On purchase, the elastic ear straps are untied, allowing you to adjust them to fit your face perfectly.
Composition:
Outer: 50% silk, 50% cotton
Inner 100% cotton
Ear straps: Elastic
One Size Measurements:
Height (bridge of nose to chin): 13cm
1/2 Width (centre of nose to cheek/ ear): 10.5cm
£20 each

Wallace Sewell facemasks should be hand-washed and dried naturally, ideally in sunlight.

All cut from the same fabric pictured but due to pattern placement, we cannot guarantee exact styles, however, each face covering will be uniquely stylish and practical. Click HERE to be taken straight to the website.