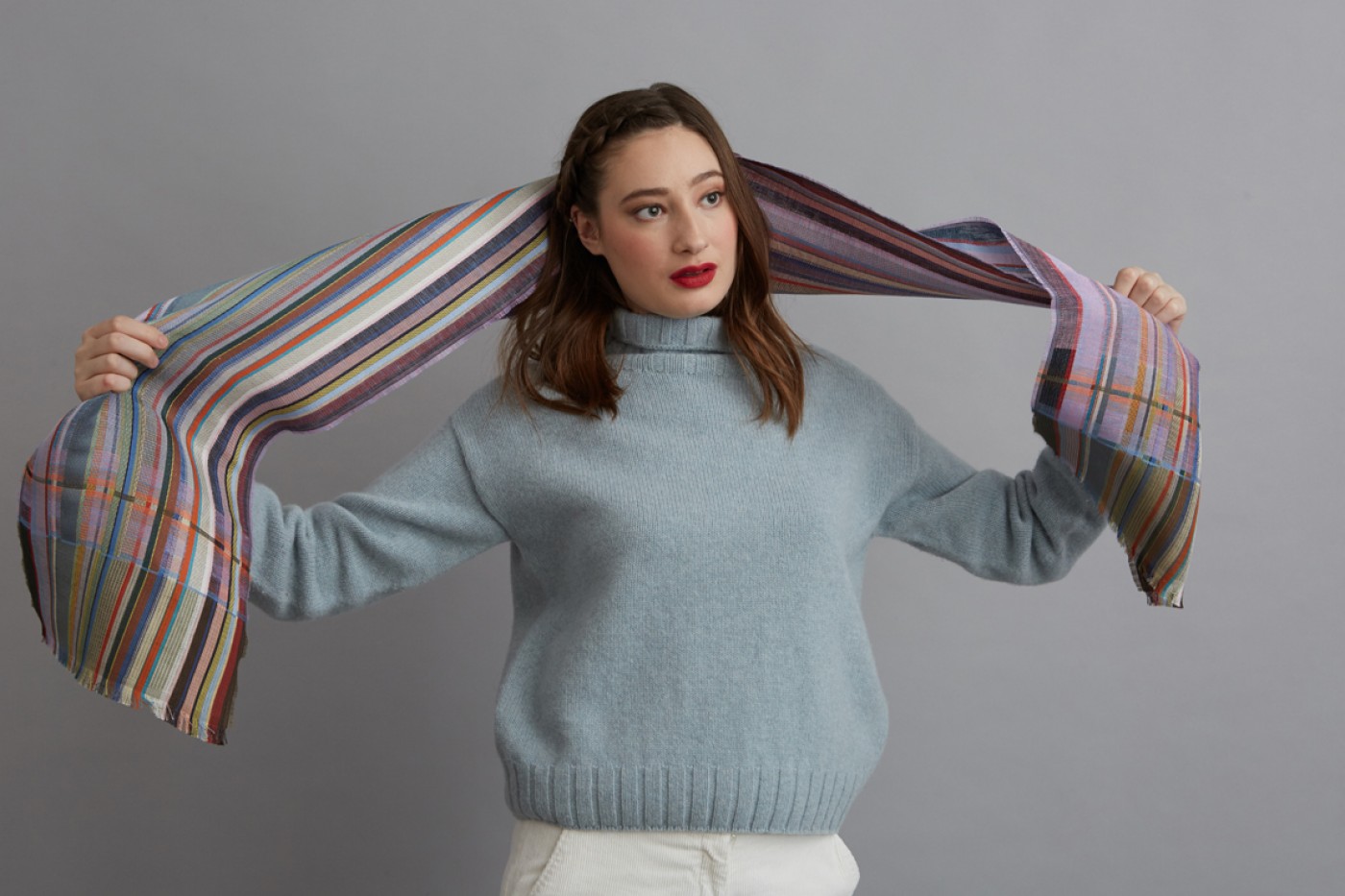 The first half of this year has been a challenge for all of us in so many different ways, and although lots of things are forever changed, we are all adapting to our new normal and life goes on. We always work on our collections a year ahead, so this new range of scarves was planned way back in 2019. Given the recent lockdowns and closures, we were unsure if we would be able to launch as planned but thanks to the hard work of everyone in our team our new Silk & Linen Scarves are fully stocked and ready for you (and summer!)
The scarves in this collection have a two-sided design featuring fine subtle stripes of alternating colours of linen weft, which blend together to create the overall tones of each colourway on one side and combine with the multi-coloured silk warp on the other. At each end, the scarf is finished with an interchanging chequerboard pattern and a complementary pinstripe band. The mix of the crisp linen and the glossy silk create a lighter-weight scarf with a sculptural drape; perfect for long summer evenings.

Details: 50% Silk / 50% Linen
31cm x 177cm (12" X 69.5")
Available in Lilac, Mist, Blue, Red and Peach
(clockwise from top left above)
£90 each plus shipping

We would normally launch a new range by inviting you to our studio for drinks and to see the pieces up-close. But given current restrictions we have the next best thing - we can bring the studio to you, wherever you are! Our wonderful Studio Manager Kathryn has made a short film to showcase the beauty of this new collection: you can watch it by clicking here, or by heading to our Instagram account @wallacesewell. We would be happy to chat further if you have more questions so please email the studio or give us a call.