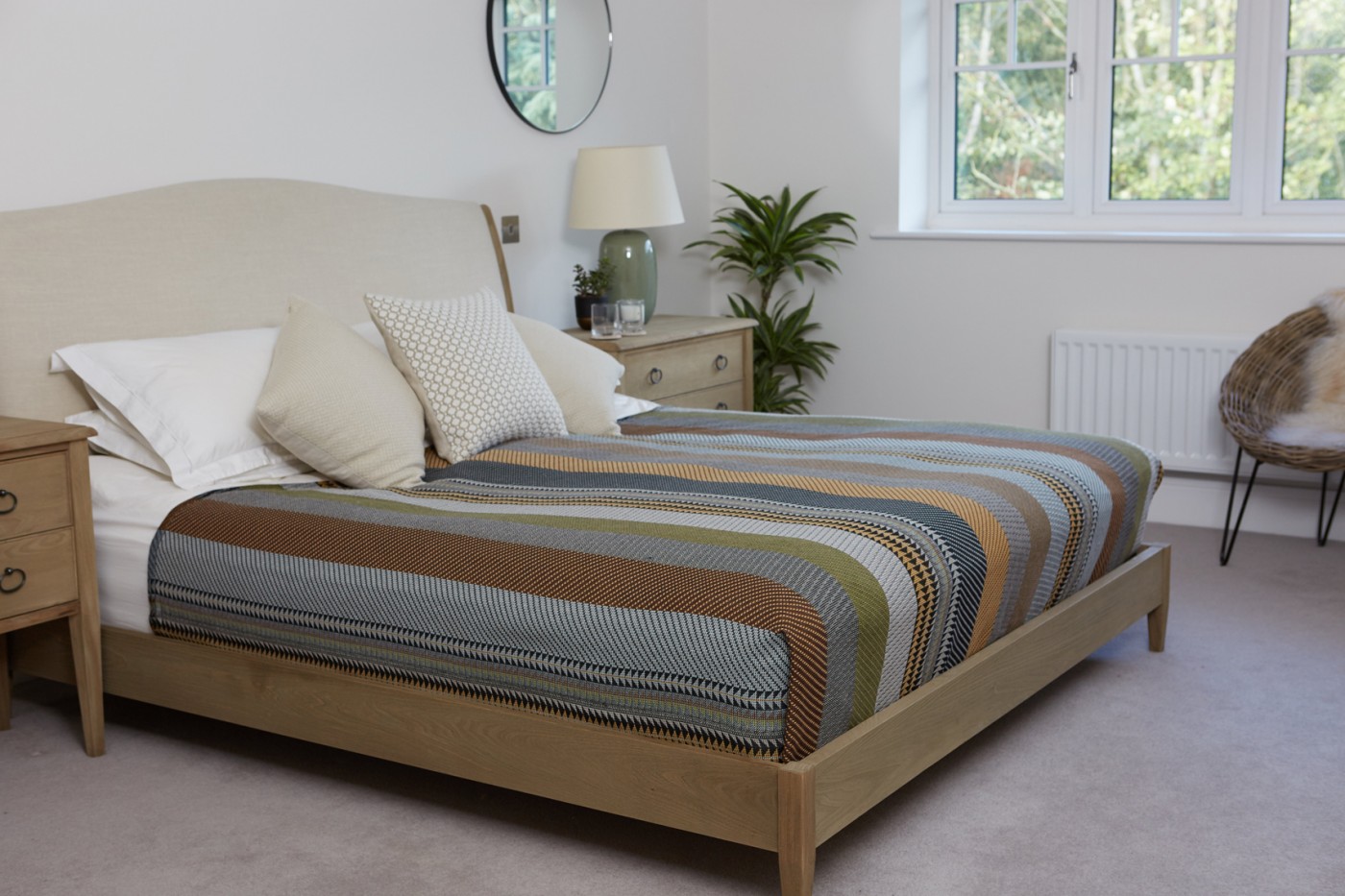 Originally designed for use in hotels and hospitality, these new collections of throws that can be thrown in the washing machine are now available to all our customers.

Woven in 100% cotton, they are lighter-weight than our wool throws with a smooth finish to the touch, can be washed at 40 degrees in a standard wash and can even be tumble dried if necessary.

Working with cotton meant that we had totally new textures and a colour palette to work with, in the words of Ingrid, our Studio Designer, "it was like getting a new box of paints!"
For 'Una' (above) we took inspiration from our Duo diffusion scarves, and by using just one over-all colour but a light, medium and dark shade, we could really showcase the different woven structures, repeats and motifs. From a distance, these bedspreads appear to have a subtle all-over design but up close you can see the many different micropatterns. Available in 7 tones, you will be able to co-ordinate Una into your existing colour schemes.

With 'Stella' (below) we took a step on from our Shetland Twill throws and focused on the contrast and pattern that could be created by the colours of the warp on this double cloth. These 2 colourways have a bold and striking graphic design where linear patterns are combined with playful chevrons. A Stella bedspread will make an eye-catching, yet practical, focal point for your bedroom.
These bedspreads have then been lovingly woven and finished in the mill in Lancashire.

Product details:
Una: Standard size - 139 x 178 cm / 55 x 70" - £195
Stella: Large size: 176 x 224 cm / 70 x 88" - £350

Both styles are available online or in-store from today!