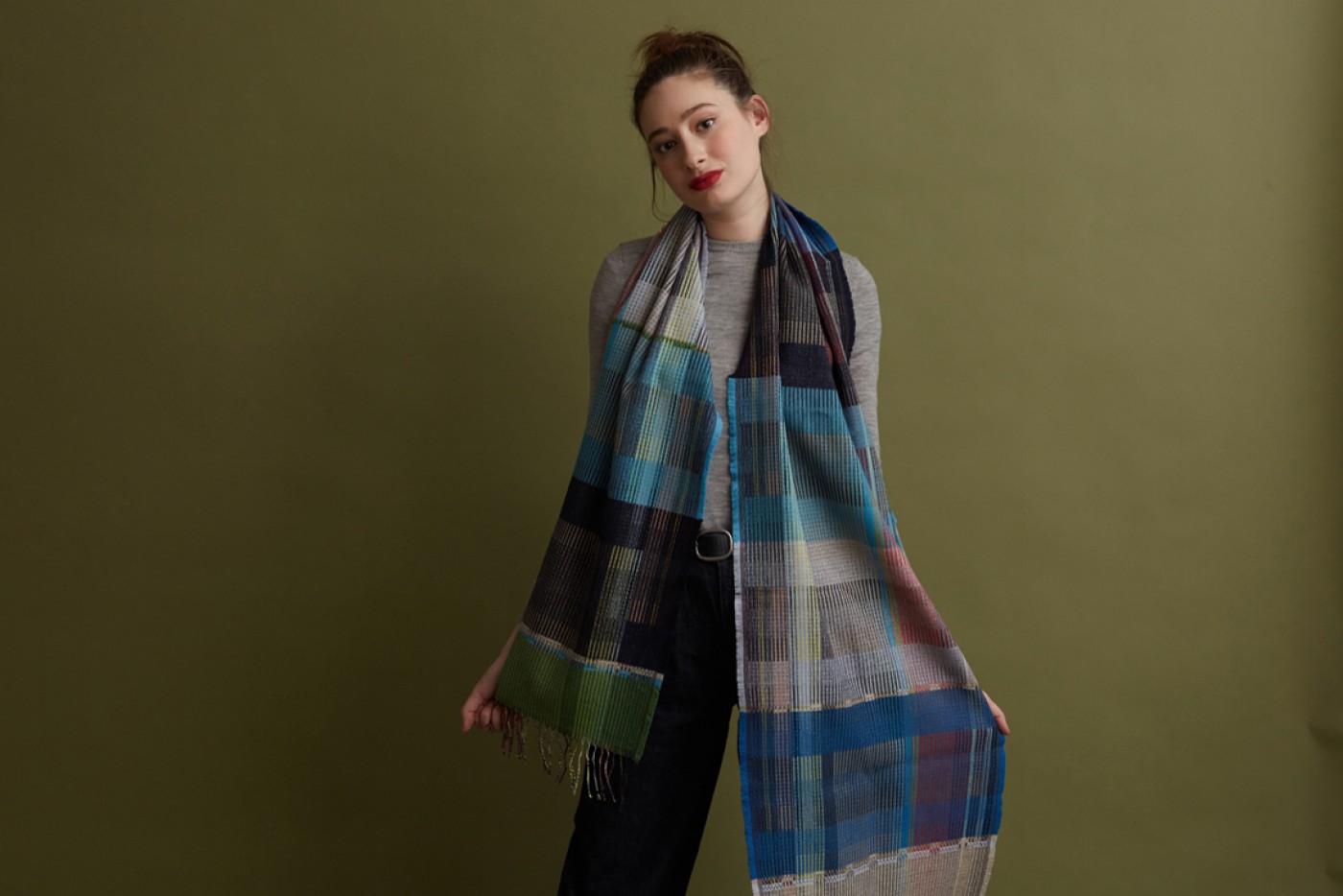 Yesterday was officially the first day of Autumn, so to celebrate the start of Scarf Season we are launching our brand new 2020 scarf collections!

We have stunning new lambswool pinstripes, asymmetric blocks of colour, fabulous wool double cloth, and luxurious silk, cashmere and mohair with our four new signature ranges. We also took inspiration from Japan, Paris and London for our three new diffusion ranges.

With thirty-six scarves across seven new designs, we can't fit them all in this newsletter, so here is a taster of what's in store this season.
To see the full collection, you can visit our shop in Islington Tuesday - Friday, and although you can't try scarves on due to covid restrictions we do have samples for you to look at, feel and fall in love with! (Each purchased item comes from the downstairs stockroom sealed in a bag.)

Our whole 2020 scarf collection is also available online now, so why not take a look?
New signature launches:
Lambswool Pinstripe Wraps
£140
44cm x 206cm
100% wool

Silk & Lambswool Scarves
£120
25cm x 187cm
50% silk / 50% Lambswool

Silk, Cashmere & Mohair Scarves
£120
24cm x 180cm
60% silk / 30% cashmere / 10% mohair

Wool Doublecloth Wraps
£120
47cm x 210cm
100% wool

New diffusion Launches:
Lambswool Kyoto Scarves
£55
21cm x 172cm
100% merino lambswool

Lambswool Osaka Scarves
£55
21cm x 172cm
100% merino lambswool

Lambswool Tokyo Scarves
£55
21cm x 172cm
100% merino lambswool