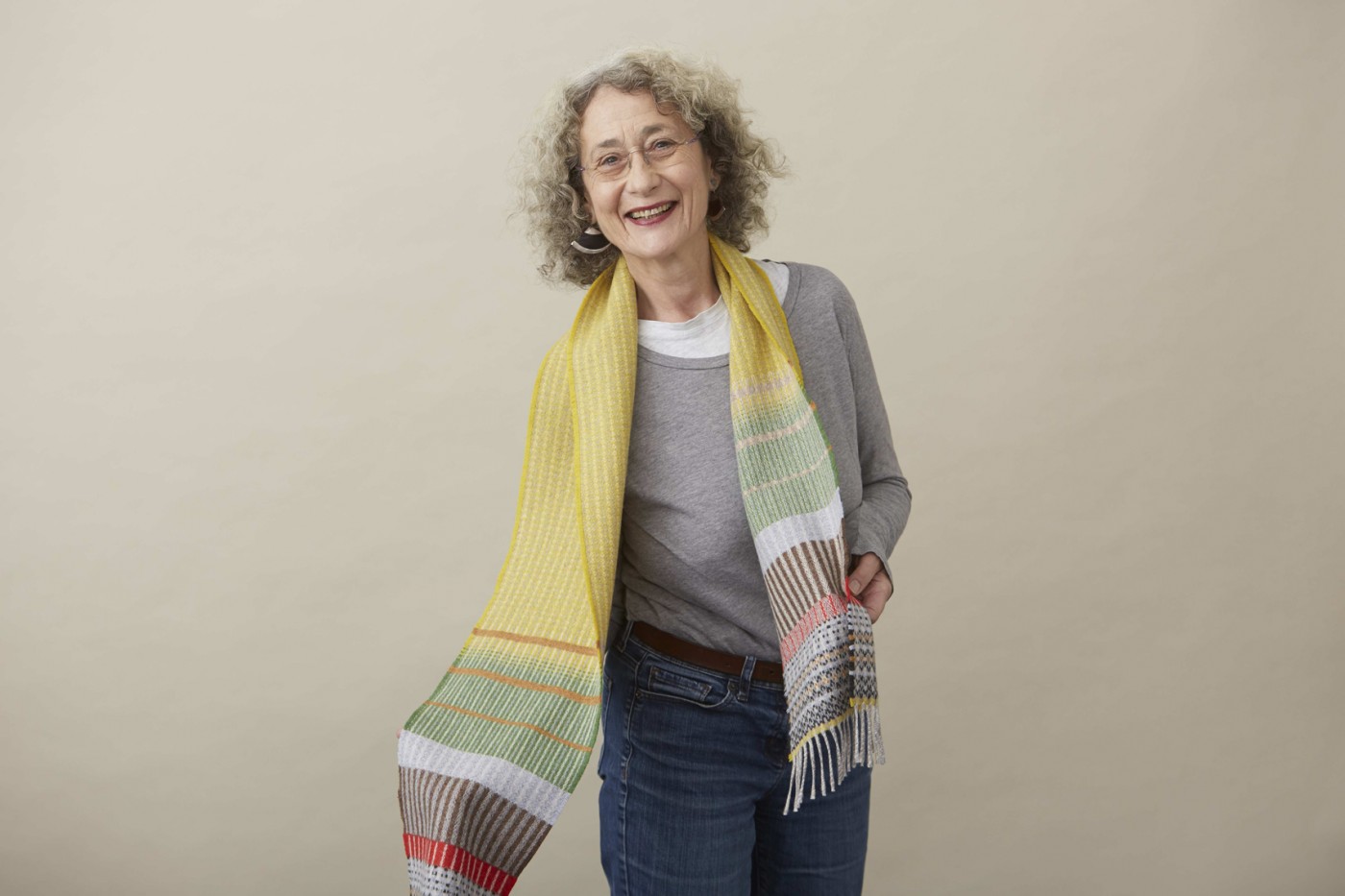 We launched our Autumn/Winter Scarf range last month and we have been thrilled with the response we have had from you, so thank you!

Each year we design our Signature collection as well as a Diffusion range, which offers customers the same quality and design principles you'd expect from Wallace Sewell but at a lower retail price, making these collections more accessible for all. For 2020 we have three new lines in the Diffusion range, all named after Japanese cities.

We know that many people are starting their festive shopping earlier this year, so if that's you, look no further!
Above is the Tokyo range which comes in 6 colours: Medley, Rose, Denim, Trifle, Darkand Mono.

This fresh and dynamic design features layers of graphic patterns, including geometric chevrons and linear pinstripes, intersected with horizontal bands of complementary colours. These banded scarves were inspired by the optical paintings we saw on a trip to the Tate Modern. Bold and fun, this scarf will get you noticed!
Above is Osaka which comes in Fuchsia, Green, Gold, Mint, Blackand Blue.

These scarves are double-sided and feature sections of block colour paired with contrasting areas of detailed twill. Inspired by a trip to the Louvre, we took the dramatic, rich colours of classical paintings and the softer hues of pastoral scenes, mixed with flat bands of colour with sections of twill to create textural relief.
Finally, our third range is called Kyoto, available 6 lovely colourways: Rust, Red, Navy, Pink, Greyand Yellow.

Inspired by traditional Japanese houses in Kyoto, we used pinstripe lines and soft crepe weaves to emulate the contrast of the slated wood panels of the houses and the nature that surrounds them. This classic scarf style uses a palette of unexpected yet harmonious contemporary colour combinations to create an eye-catching and distinctive scarf.

***

We know how difficult it can be to purchase garments online, so in the absence of being able to touch and feel we have asked Kathryn, our Studio Manager to film a guide to each design - watch them here: Tokyo, Osaka, Kyoto.

And if you would like any further assistance then please get in touch. We love to chat so email or call us and we will help as much as possible and find the right scarf for you - plus we can gift wrap for you if required!

with love,
the Wallace Sewell team X