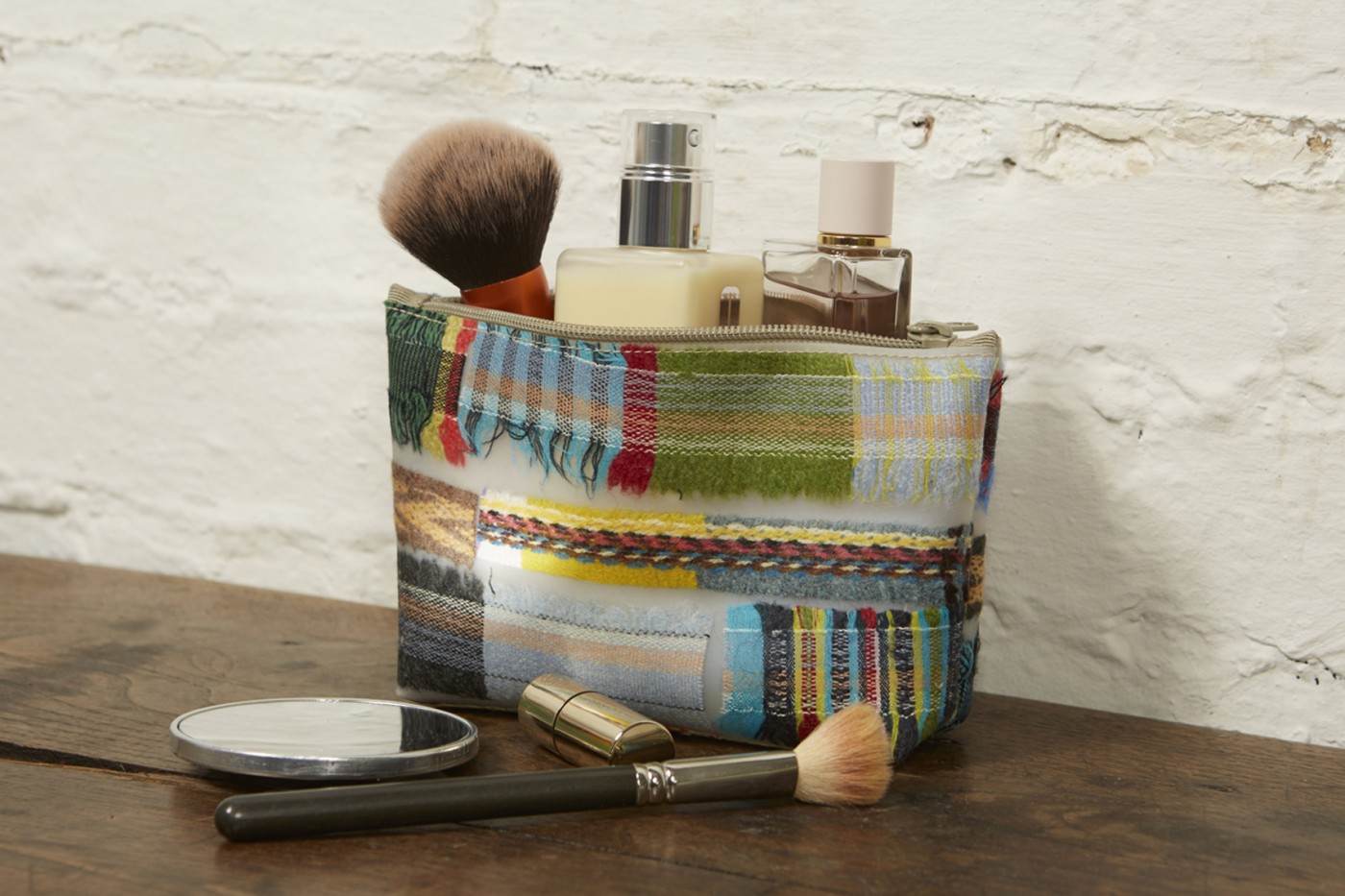 It's officially a new season and our new stock is arriving at the studio. The latest additions are a fresh collection of the popular accessories made by designer Luisa Cevese.

The Riedizioni collection by Luisa Cevese is made out of an innovative and original material that combines textile remnants with polyurethane. Not only are these pouches and purses beautiful and practical, each one is totally unique! Due to the nature of selvedges, and the combinations and placements of the fabric, each accessory is one-of-a-kind.

We strive to manufacture as responsibly as we can, so we are excited to collaborate with Luisa, giving a new life to our woven selvedges to create her vibrant and unique accessories.
The range includes zipped pockets, cosmetic bags and pencil cases, with prices ranging from £22 - £52 depending on size.

Find them online now, and remember each one is unique so will be listed separately.