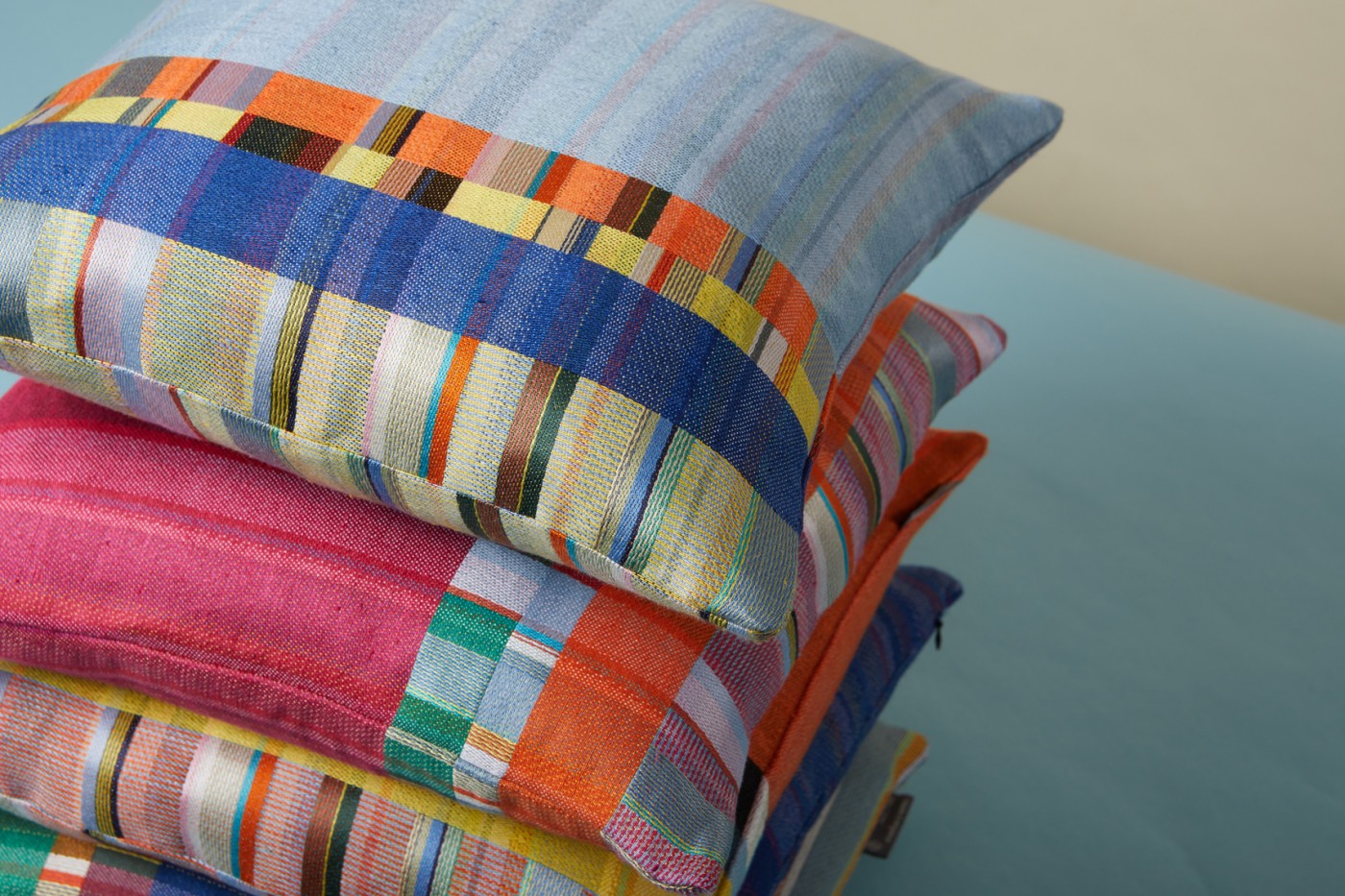 It has been some time since we had silk and linen cushions in our collection, but following the popularity of those we made for the 'Matisse Paper Cuts' exhibition at the Tate, we have wanted to design some for ourselves.
Although we do design annual collections, we work as sustainably as possible and manufacture responsibly in terms of the amount we produce and by using up yarn that we have already. This new range of Silk & Linen cushions uses bold colourways that were tailored to maximise the linen weft we had available.
The combination of silk and linen produces a firmer fabric with a soft silky flat finish. The design features bright blocks of linen, which combine with the subtle stripes of the multi-coloured silk warp. A detailed checkerboard element provides the signature Wallace Sewell look!
Linen is a natural material with great advantages when used as a fabric for homeware: it absorbs humidity and adapts to both hot and cold temperatures making it comfortable to have next to your skin. Linen is antistatic, doesn't stain easily and is a practical choice for those with allergies. Linen is also a great choice in terms of sustainability and there is little waste in the production process. Combined with silk, these cushions are a practical and luxurious choice for your home.
There is limited availability of these cushions and once they are gone, they won't be restocked, so don't delay!
Available in 5 colourways: Sky, Fuchsia, Orange, Royal and Stripe
50% Silk / 50 % Linen
40cm x 40cm
(with duck feather cushion included)
£95 each