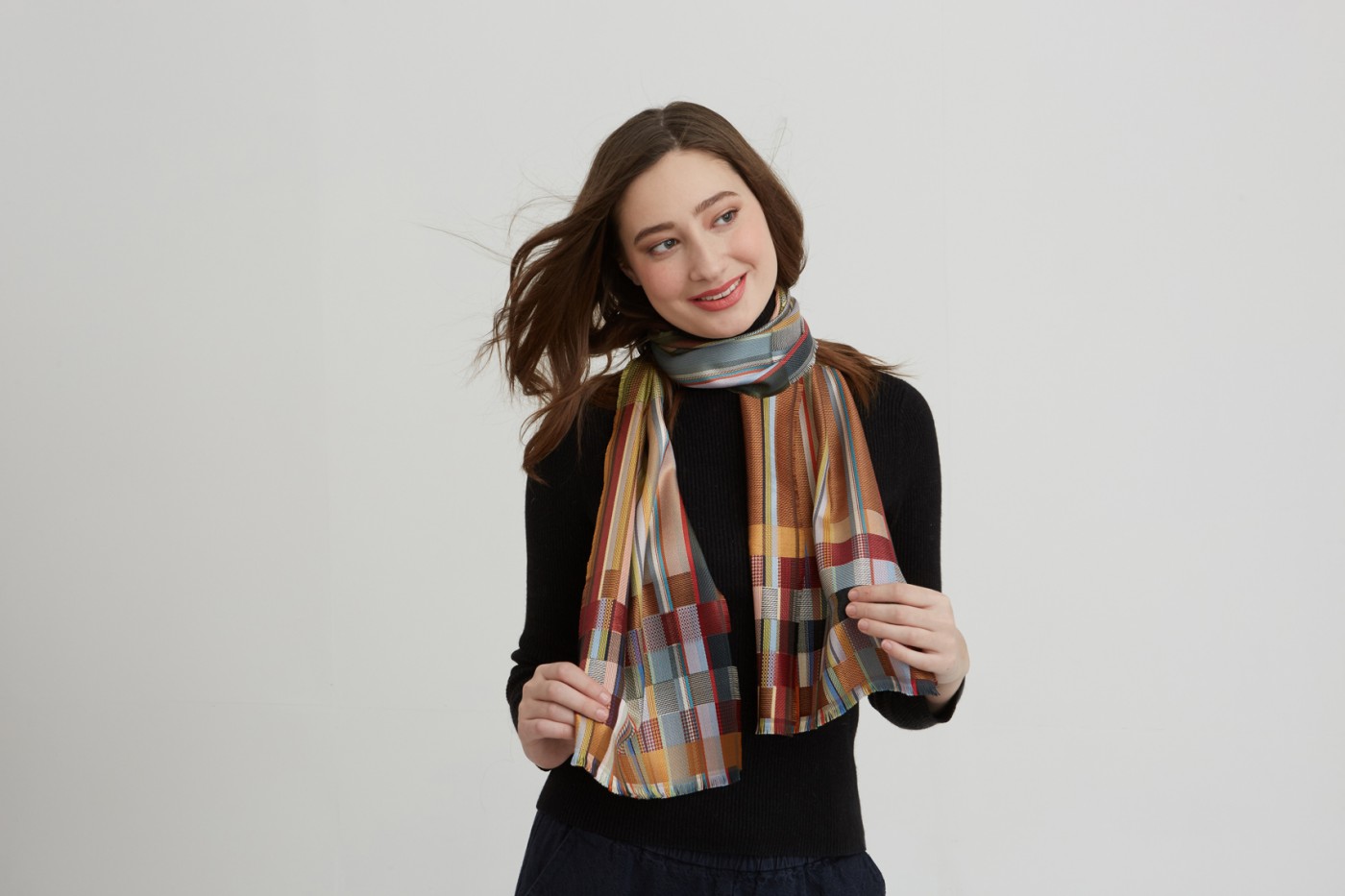 New Silk Block Scarves for 2020
Introducing four fresh colour palettes in an updated design .
The saying is that you wait and wait for a bus, and then three come along at once! It's been proven to be true by scientists*,
but we are happy to report that it is the same with our 2020 collections.

Following the launch of our Silk and Linen scarves last week, we are really excited to be able to launch our new collection of four colourways and an updated design of our popular Silk Block range.

These 100% silk scarves feature asymmetric stripes along the length and showcase subtle woven structures which create a larger checkerboard of colours at each end, all with a luxurious silken flat finish. The palettes for the four new colourways were inspired by a trip to the Louvre in Paris at the start of last year, where Harriet and Ingrid were influenced by the paintings by Delacroix and Anne Vallayer-Coster.
Details: 100% Silk
29cm x 162cm
(11.5 x 63")
Clockwise from top left:
Sandro: Olive, Heath, Deep Sea and Floral
£120 each plus shipping

In these new times, get-togethers and launches are more virtual than physical but that does mean that we can bring our new ranges to even more of you, no matter where you are and what your schedule is. Following the success of last week's video, we have asked our wonderful Studio Manager Kathryn to record another film to show off the details of these new scarves. You can watch it here, or head to our IGTV channel on Instagram.

If you have any questions or just want to know more then please get in touch with the studio.
* This phenomenon is called Bus Bunching or Platooning and it is fully explained here!