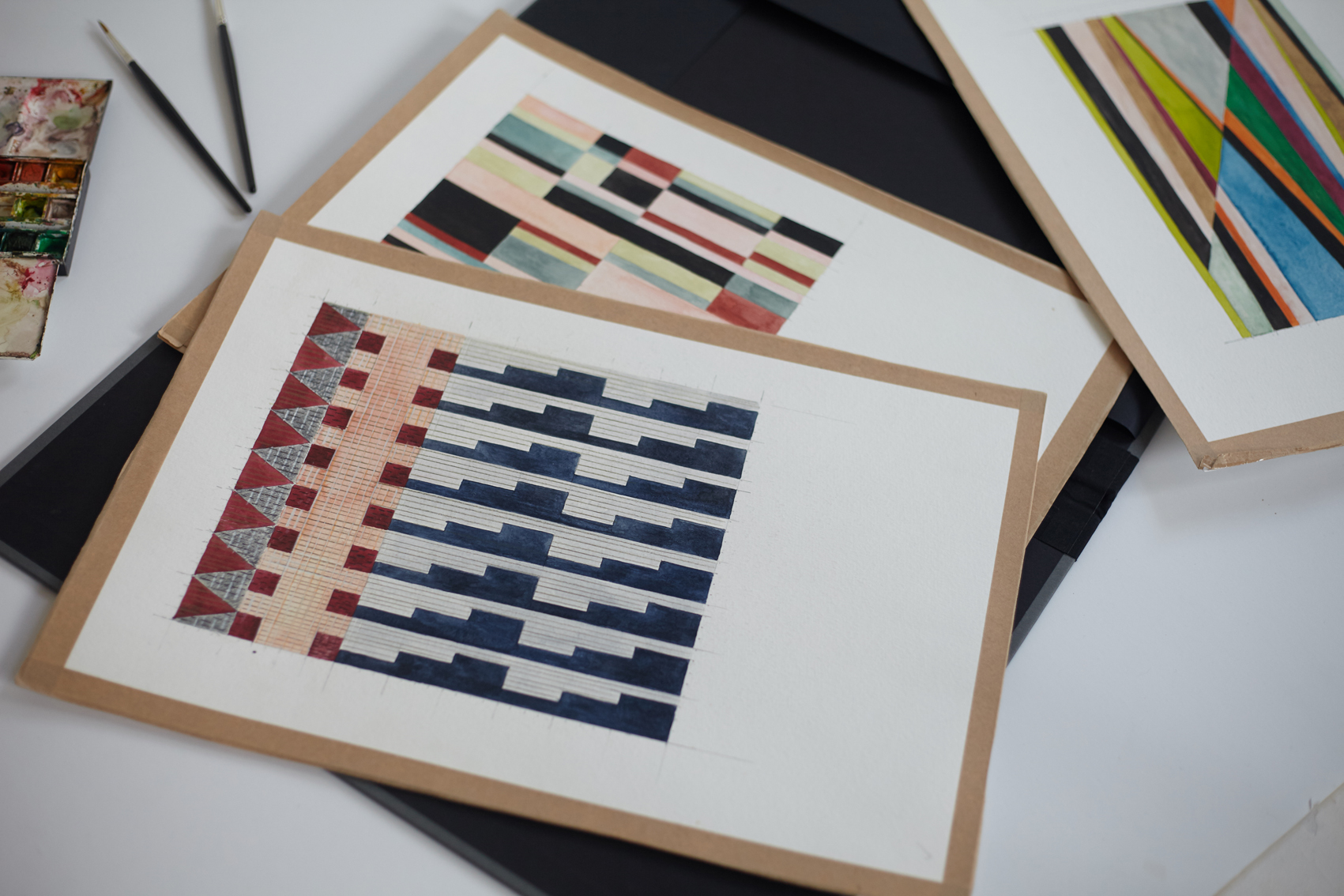 We are so excited to be launching our collection of limited edition Fine Art Prints. This marks a new and exciting venture for us: although Emma and Harriet have always loved to paint, and our textile designs often develop from initial watercolour studies, these prints were specifically painted as finished pieces. Each one capturing a moment of harmonious horizontals and verticals, inspired by modernist abstraction.
The full collection features twelve different compositions, in seven themed collections exploring colour and linear rhythms. These affordable art pieces are signed and numbered limited editions of 50, giclée prints on paper. Available both framed and unframed, they are an eye-catching and sophisticated way to enrich your home.
In lieu of not being able to launch our prints with a proper private view and party, we are getting involved with the brilliant initiative started on Instagram by artist Matthew Burroughs called The Artist Support Pledge. In the last three weeks, the Pledge has become a hugely effective way for consumers, collectors and designers to discover artworks, and for artists and makers to be discovered. The idea is very simple - artists post a piece of work that is for sale for £200 or less. Once they have made £1000 worth of sales, they commit to purchasing a piece from another artist, in his words "the gifted keep giving". Follow @artistsupportpledge on Instagram, and search the hashtag #artistsupportpledge to discover all the original pieces available for sale.

We think this is a wonderful way to provide vital sales for the artists and creatives who have seen their income plummet due to the current global crisis, as well as being a fantastic way to come across affordable pieces that you may never have done ordinarily. A positive outcome for all in such uncertain times, as well as possibly creating a future historic family heirloom?