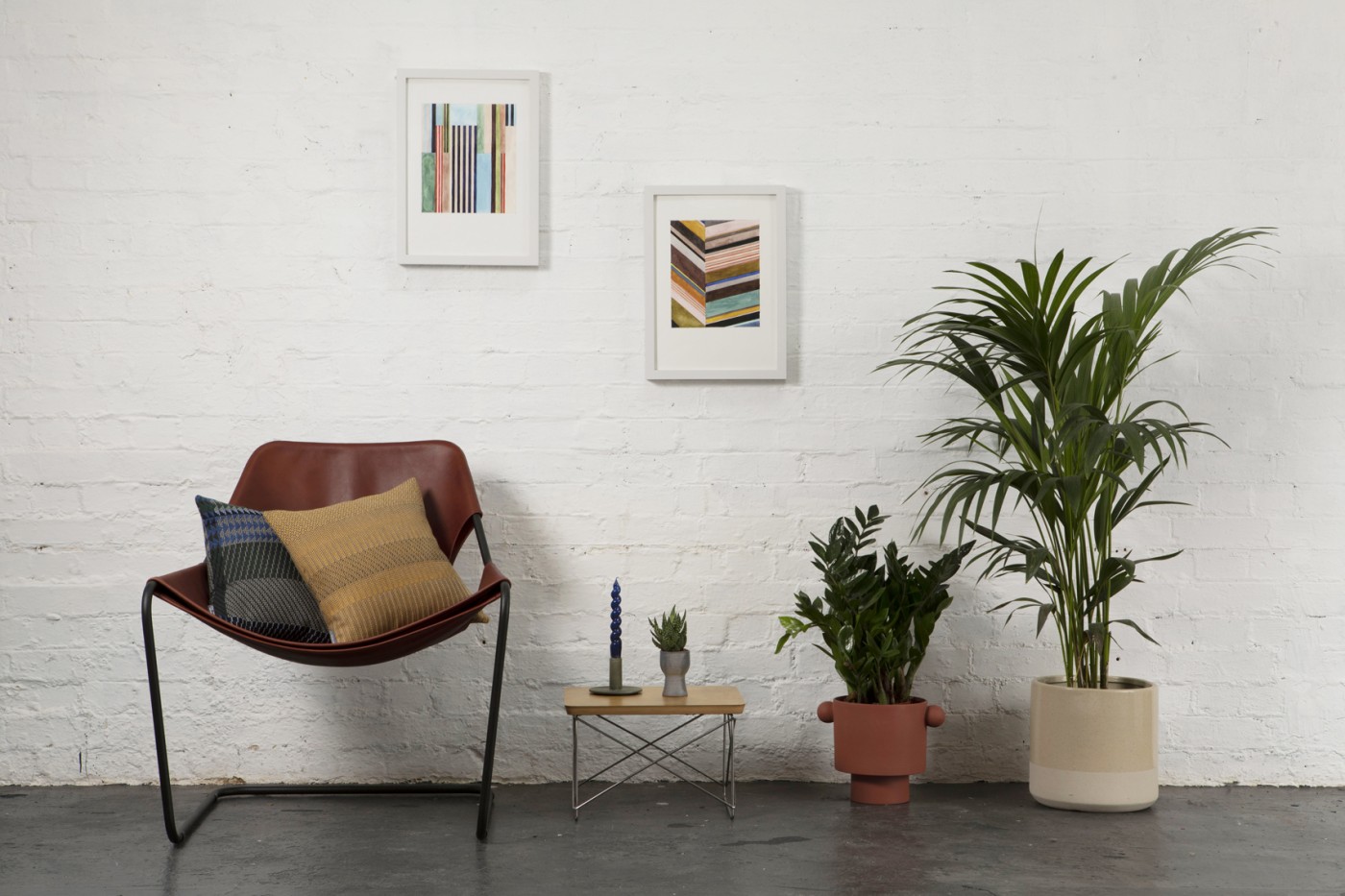 Yesterday, we opened our shop doors in London once again after 16 weeks of restrictions for non-essential retail. After such a long period of closure, we wanted to do something joyous to celebrate - so welcome to our first
Wallace Sewell art exhibition!

Alongside our textile and homeware collections, you will discover 8 new paintings in our limited edition art print range. These new compositions join the collection which now features 21 original artworks.
Emma and Harriet are frequently inspired by fine art for many of their woven fabrics and use painting as a tool in their design process, as they develop patterns, compositions and colour palettes.
We spoke to Harry about these latest paintings: "Picking up the original theme from the first edition of Wallace Sewell artworks, I allowed my ideas to organically and naturally develop through painting and colour experimentation. I aimed to capture the essence of our eclectic collection of colour palettes yet work beyond the limitations of eight colours.
I played on the classical proportional divisions of a rectangle or square unit and explored new directions such as rotations, creating diagonal interlacing of sections and parallels. Each image has an individual theme yet the collection of paintings unites a diversity of stripe proportions and the layering of these elements creates depth and 3D qualities."
Because the artworks are an extension of our natural design process, the group hang alongside and complement our interior products perfectly - so what better way to launch them but with an art exhibition in store? Discover these new paintings when you come to browse or view them in the windows as you take a stroll in the city.

We are open 10.30am - 5.30pm Tuesday - Friday
and 11.00 am - 5.00pm on Saturday
The same safety measures will be in place as previously, including limited numbers in the shop, distancing, face coverings, hand sanitiser and frequent cleaning of touchpoints. Please get in touch if there is anything you would like help with or reassurance about, and we look forward to seeing some of you in real life soon!

the Wallace Sewell team X
Wallace Sewell Art Prints
Limited edition of 50 giclée prints on paper.
30 x 42 cm (12" x 16.5")
Available unframed £115
or framed £150
Frame measures: 44.5 x 33 x 3.7 cm (17.5" x 13" x 1.25")
White frame: solid wood and perspex protective sheet.