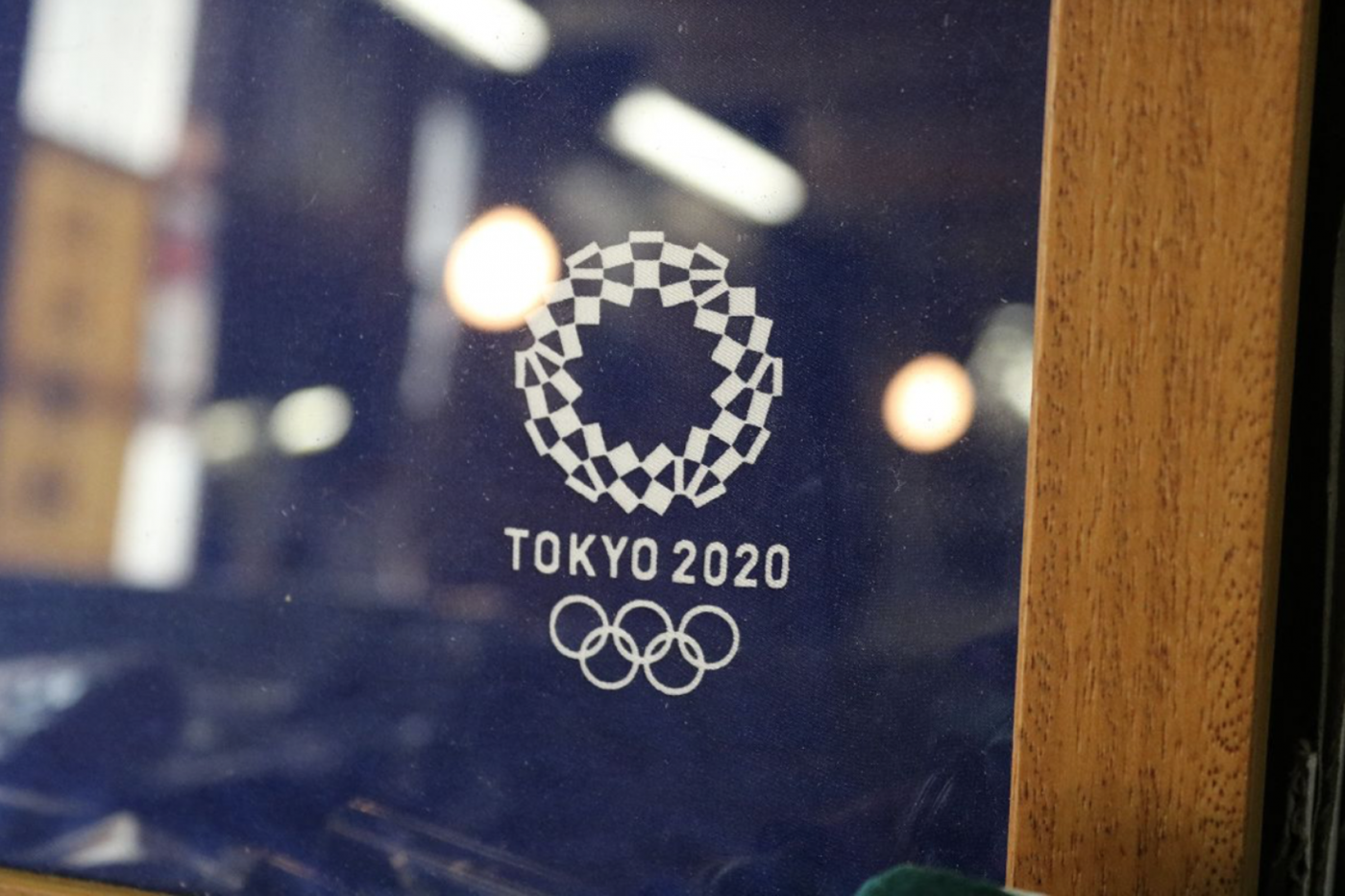 With all eyes on the athletes competing in the 32nd Olympic Games finally underway in Japan at the moment, we have been reminiscing about our research trip to Tokyo in 2017.
We get inspiration from anywhere and everywhere - the art world is a constant source of creativity but good design and striking colour combinations can be seen in the world around us too. Combined with a great love of craft in all its forms, we like to explore and expose ourselves to as many different areas as we can.
Four years ago, Emma (Co-Founder & Director) and Kate (Managing Director) headed to Tokyo to meet with our stockists and our agent at the time, Watanabe.
During the trip, Emma and Kate were lucky enough to join a workshop run byTokyo Teshigoto at the Some Monogatari Museum for a hands-on craft session and immersive tour, to peek into the exclusive world of kimono silk dyeing and print designs of their own.
(images above: during the workshop, below: a photo of the silk dyeing studio and Emma's drawing in her sketchbook)
Whilst they were there, they were shown a bespoke project that Teshigoto were working on - silk scarves for the 2020 Olympics! They were unable to take photos at the time as it was top secret but now here it is... on the official Olympic website!
Although we have been unable to travel much recently, keeping in touch with our stockists across the world has been the second-best thing. Stamps is a lifestyle brand and gallery focusing on quality fashion and beautiful homeware supplying their aesthetically refined products to stores across Japan, in addition to their own four shops. They carry a carefully curated selection of pieces from our scarf and throw ranges within their stores. Those of us not in Japan can pore over their website or their beautiful newsletters!
The ripples of inspiration after a research trip continue for years: our latest Diffusion collection of Scarves launched last autumn features three designs all named after Japanese cities: Tokyo, Osaka and Kyoto (pictured above)
Inspired by many elements from our trip, including the traditional Japanese houses in Kyoto, we used pinstripe lines and soft crepe weaves to emulate the contrast of the slated wood panels of the houses and the nature that surrounds them.
These three classic-style scarves use a palette of unexpected yet harmonious contemporary colour combinations to create an eye-catching and distinctive design - find more colourways online. Woven in luxurious merino lambswool, these are a great transitional item for when the temperature drops.
As always, if there is anything you would like to ask or need help with, please don't hesitate to get in touch. The shop is open Tuesday - Saturday or you can
find us online at all times.
with love,
the Wallace Sewell Team
ps Good Luck TeamGB!