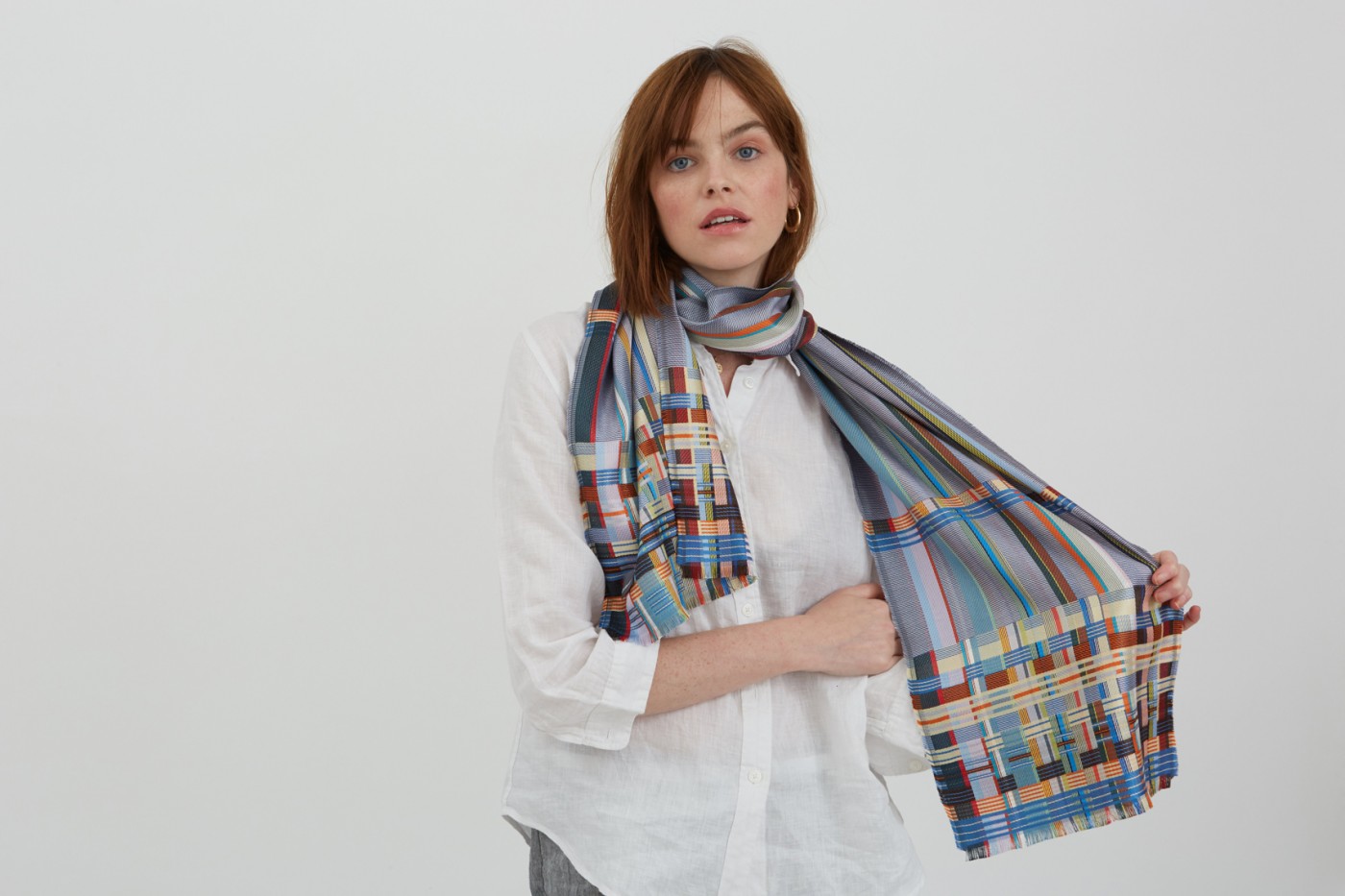 Despite the snow flurries we've been seeing in the UK this week, we are hopeful that warmer weather will be on the way soon, and we can finally swap our woollens for something lighter. So when we had requests for more of our popular Léna and Wigmore silk scarf designs, we were happy to oblige!

We are very careful not to over-manufacture and each season we aim to only weave what we will sell. As you can imagine, this is not an exact science and sometimes we sell out of a particular collection sooner than imagined. But if we have the raw materials and the demand, then it makes perfect sense to do another run.

Our 100% Silk Block Scarves are a perfect transitional accessory and will take you through to the winter. Both designs feature asymmetric stripes and subtle structures with a beautifully silken, flat finish - Wigmore has a simple and more subtle band of coloured stripes at each end, whereas Léna has a more complex pattern created by multiple woven structures for a
quintessential Wallace Sewell style.

Details: 100% Silk
28cm x 160cm
11 x 63"
£120

Both designs are online now and will be available in the shop from next week! We are looking forward to being able to welcome customers back into the shop from 13 April, as retail reopens once again in England. It has been a long time and we can't wait to see you!