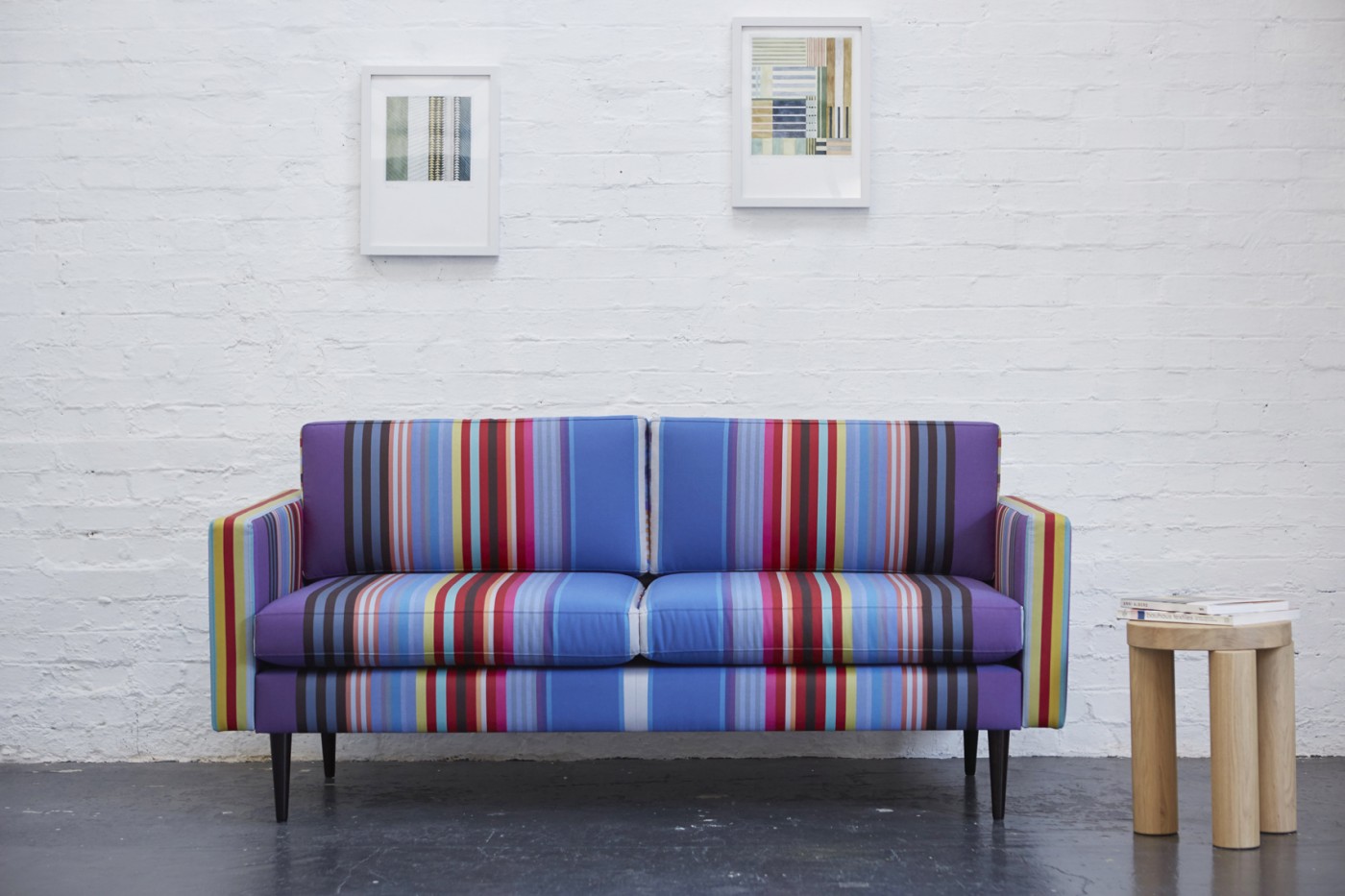 Sit down and put your feet up while we tell you about our beautiful bespoke sofa!

We wanted a good looking and comfortable sofa that we could take to trade shows or even on location for photoshoots. It had to be easy to transport, able to get through tight doorways, up and down stairs and quick to assemble - the sofas from Swyft tick all these boxes!

We had this upholstered using fabric we designed with Designtex making this one-off sofa a 3-way collaboration. Sadly, you can't buy this design but you can find out more about both the sofa and fabric by heading to our Stories today.