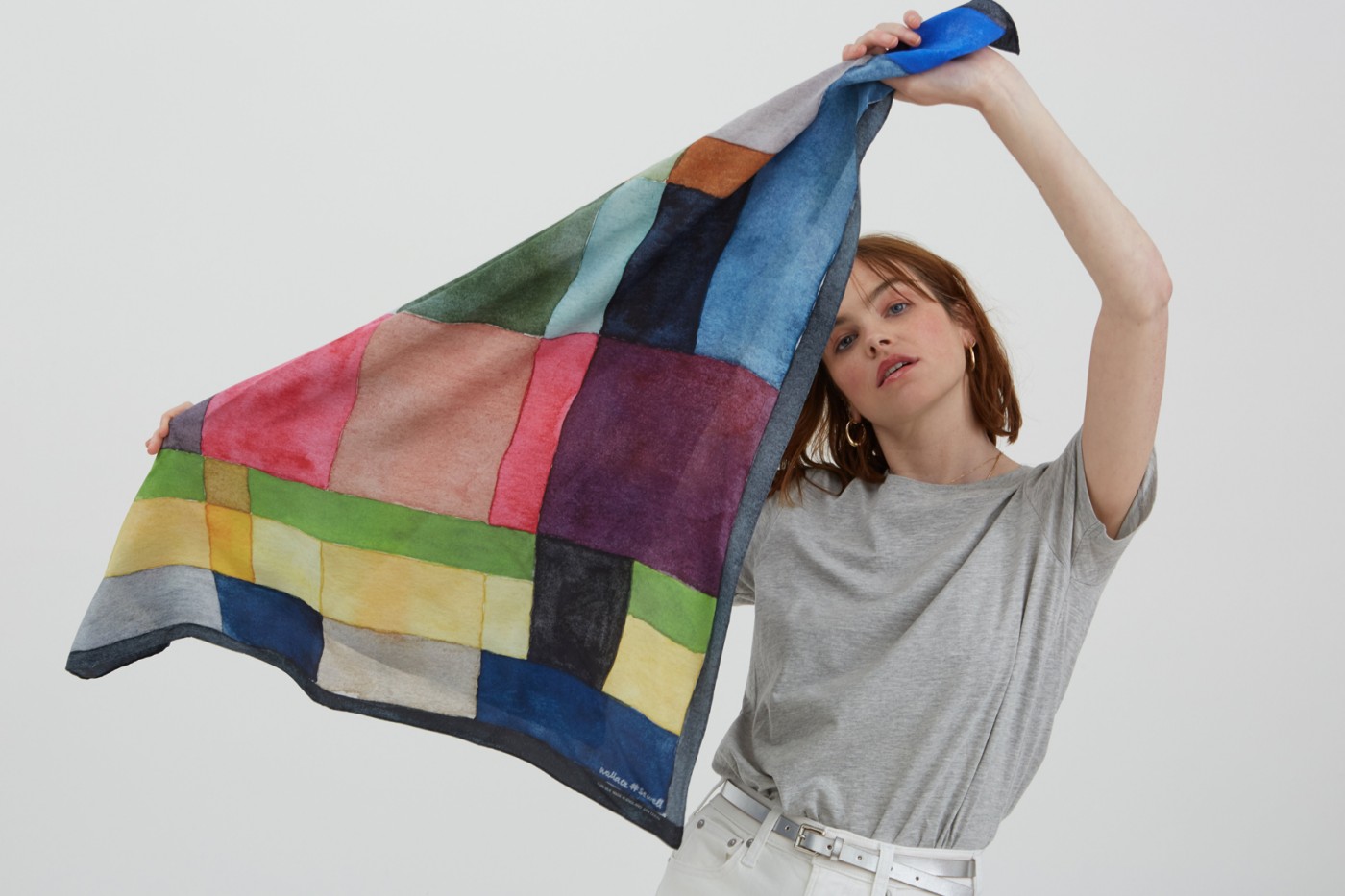 As the temperatures rise, it is finally time to swap to a more seasonal wardrobe, and we can't wait! Our woollen scarves have been put in storage (air-tight to keep the moths out!) and we are wearing silk once again.

The bright and vivid compositions of our collection of Printed Silk Scarves are hand-painted by Emma and Harriet; inspired by micro-details from our iconic woven patterns, they feature delicate brushstrokes of beautifully blended hues. With a delicate drape, the scarves come in varying sizes and are printed on lightweight silk crepe de chine which enhances the vibrancy of the colours.
A square silk scarf is incredibly versatile - wear draped around your shoulders, hanging down your front, tied like a neckerchief or cravat, or loosely wrapped to create a cowl; use as a headscarf or bandana, or to hold your ponytail or bun in place. These scarves can be worn as a belt, an accent to your handbag, or get adventurous and wear as a simple summer top. They also make a wonderful cover-up to protect you from the sun if there is no shade.
Silk is naturally hypo-allergenic as well as light and quite breathable. It feels cool to the touch and is soft against your skin, making it a great choice for a summer fabric.
100% Silk
Small - 45cm x 45cm (17 x 17")
£80
Medium - 64cm x 64cm (25 x 25")
£125
Large - 87cm x 87cm (35.5 x 35.5")
£155

Not all designs are available as a 'small' so please check our website.

As always, if you have any questions or comments please get in touch. We are open Tuesday-Saturday or you can email or send a message at any time.

Take care in the sun and enjoy!
with love,

the Wallace Sewell team X