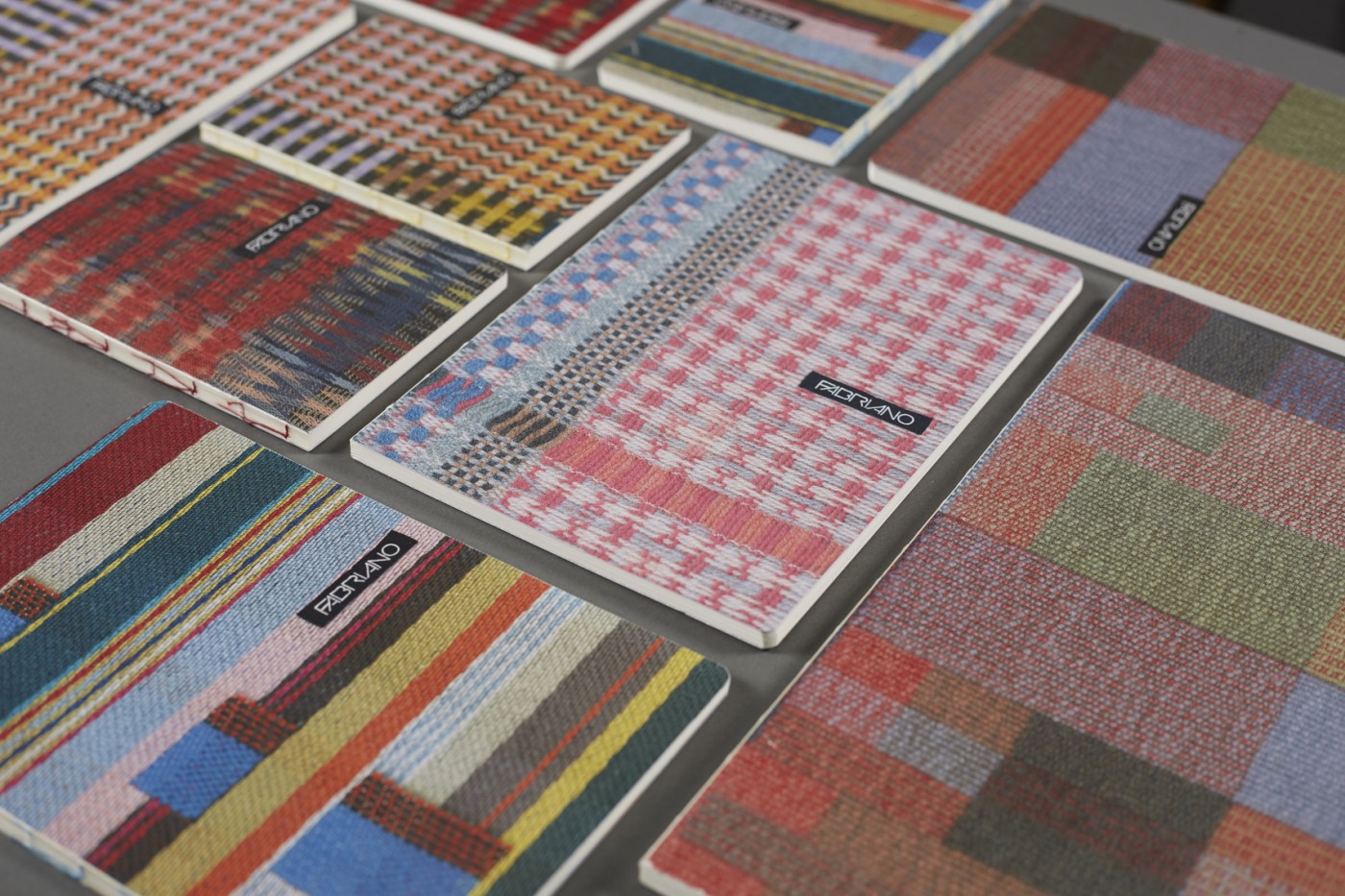 Hooray! Our latest delivery means we have been able to restock our popular Fabriano notebooks in 3 sizes and in all 5 designs.

This collection of notebooks features five different patterns, inspired by the materials and weaving of our fabrics: Portland, Fairisle, Ariel, Nathaniel and Ickworth. Close-up photographs of the fabric are printed on the smooth paper covers so you can see all the beautiful woven details.

We were honoured to work with Fabriano, who has been synonymous with high-quality paper, esteemed throughout the world and known to publishers, writers and artists since the late 13th century (yes, you read that right!)

Jot down your big plans, the to-do lists, your hopes and dreams, start your first novel, doodle or just plan the weekly shopping list in our pleasing notebooks. They have faint dots instead of lines which means they can be used either way round, or you can draw on the pages

The notebooks are available in three sizes:
A4 (£8) A5 (£6.50) and A6 (£5)
All notebooks have 48 pages


Don't forget we are also offering free UK postage
on all orders over £75 until 13 March.