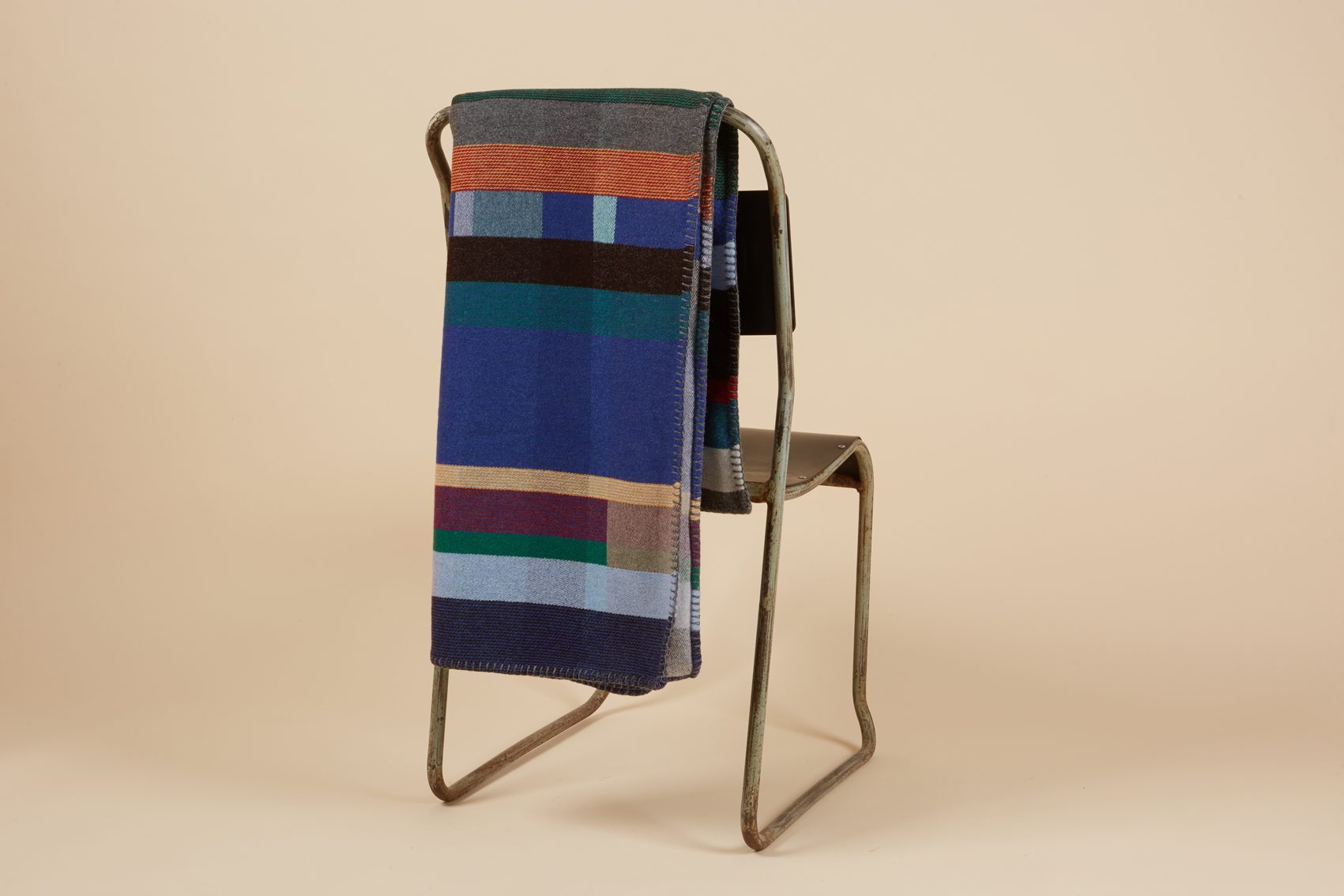 Our original Lambswool Block Throw collection has been really popular with customers - the bold colours and playful patterns, inspired by fine art, add a bold pop of colour to any interior, while the hand-finished edges keep the blanket classic and traditional. We are very excited to be welcoming two new designs to the range: Cecil (left) and Antoni (right)

Whilst developing these designs, Emma and Harriet were influenced by a visit to Charleston Farmhouse.
"In 1916, on Virginia Woolf's recommendation, the painters Vanessa Bell and Duncan Grant, his friend and lover David Garnett, and Vanessa Bell's two sons, Julian aged 8 and Quentin aged 6, along with Henry the dog, moved to Charleston, an ordinary farmhouse in East Sussex. Dating from the late sixteenth century and altered in the nineteenth century, it had previously been used as a boarding house. It was to be occupied and brought to life by the family and their friends for the next sixty-four years."

Charleston is now home to the most complete collection of Bloomsbury art and archives. The Bloomsbury group included some of the twentieth century's most pioneering artists, writers and thinkers, who believed in debate, creativity, beauty, innovation and whose work was guided by a sense of fun and freedom. More than a museum, at Charleston, you can discover their work, be immersed in the movement as a whole and see how these ideas continue to inspire today.
The current crisis has hit many of our cultural institutions hard. Sadly, Charleston Farmhouse is under threat of closure due to the loss of income from the wonderful Charleston Festival and the lack of the usual spring and summer visitors. We are proud to be supporting them at this difficult time with an exciting auction happening next month to help raise essential funds. Stay tuned for more information and how you can get involved.

In the meantime, you can find Cecil and Antoni on our website, alongside the original six Block designs. To celebrate their arrival, we are offering free UK postage on all online orders over £75 throughout May.