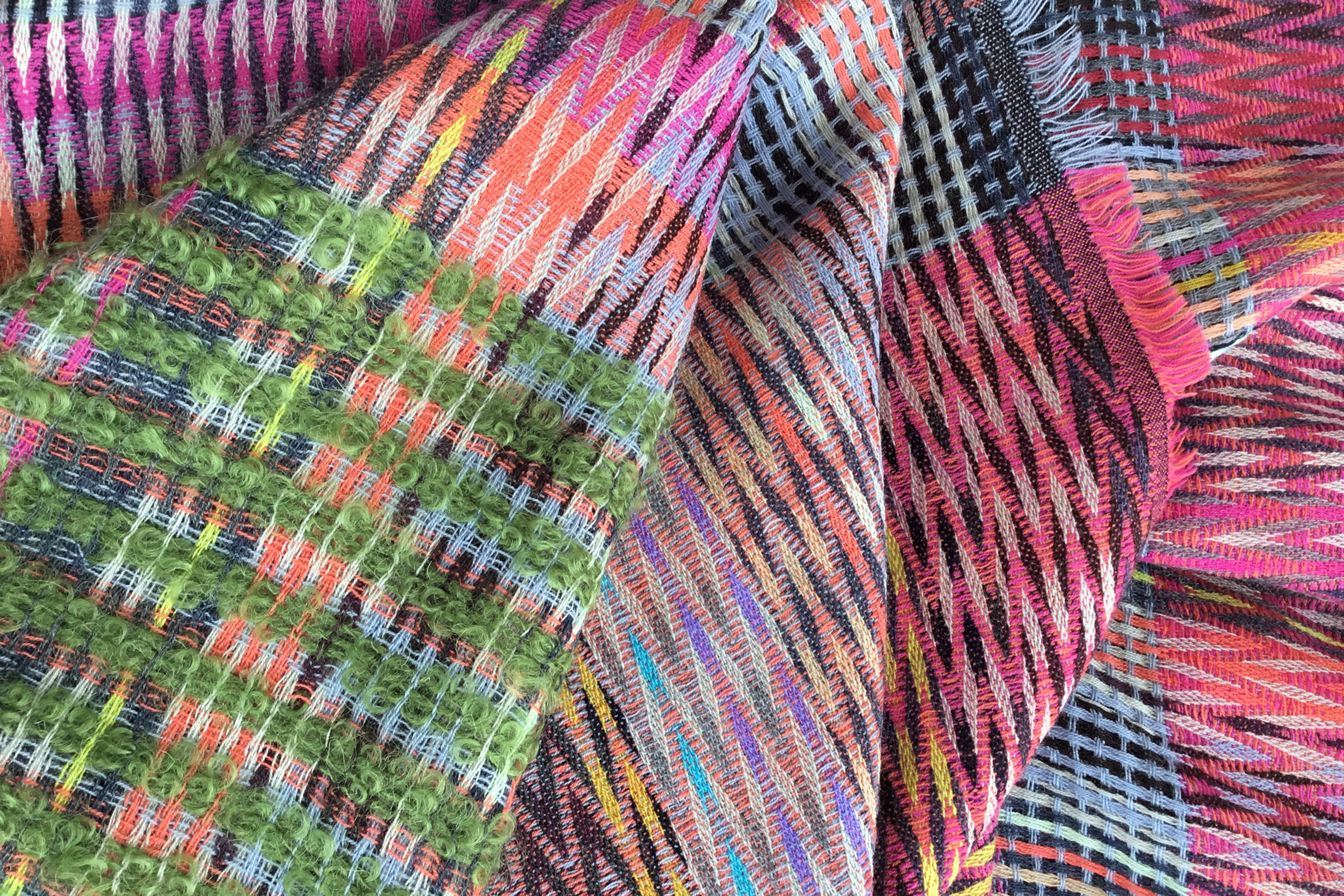 A fine wool wrap scarf inspired by the Mexican rebozo.
Apologies in advance, but we are going to be very British and talk about the weather! Mainly, where has the Spring sunshine gone?

As hospitality and shops have begun to open up and we are all spending more time outside or with windows flung open, it is still frustratingly chilly right now. The saying goes that there is no such thing as bad weather, only unsuitable clothing - so make sure you are prepared with a versatile Wool Chevron Wrap
A cross between a scarf and a shawl, it can be worn in various ways, wrapped around your neck or draped across your shoulders and upper body. These wraps are made from fine wool for a light feel, with mohair stripes at each end. They are large enough to give much-needed warmth to your Spring outfits, but also light enough to provide shade from the sun when it finally makes an appearance! Also ideal for our customers on the other side of the globe heading into Autumn and needing a transitional accessory.
We have seven colourways across 2 designs, so whether you prefer bright and bold, or something more subtle, take a look at the whole collection here.

Product details:
95% Wool / 5% Mohair
48cm x 200cm
19 x 78"
£120
Finally, we want to say a big thank you to all the customers who have paid us a visit in the last few weeks: it has been so wonderful to see you in person once again! We look forward to our hospitality neighbours opening their doors next week and completing our high street community. As always, we will continue to do all we can to ensure you have a safe and enjoyable visit to our shop, and the website and online shop are there for those who can't visit for any reason.

with love,
the Wallace Sewell team X