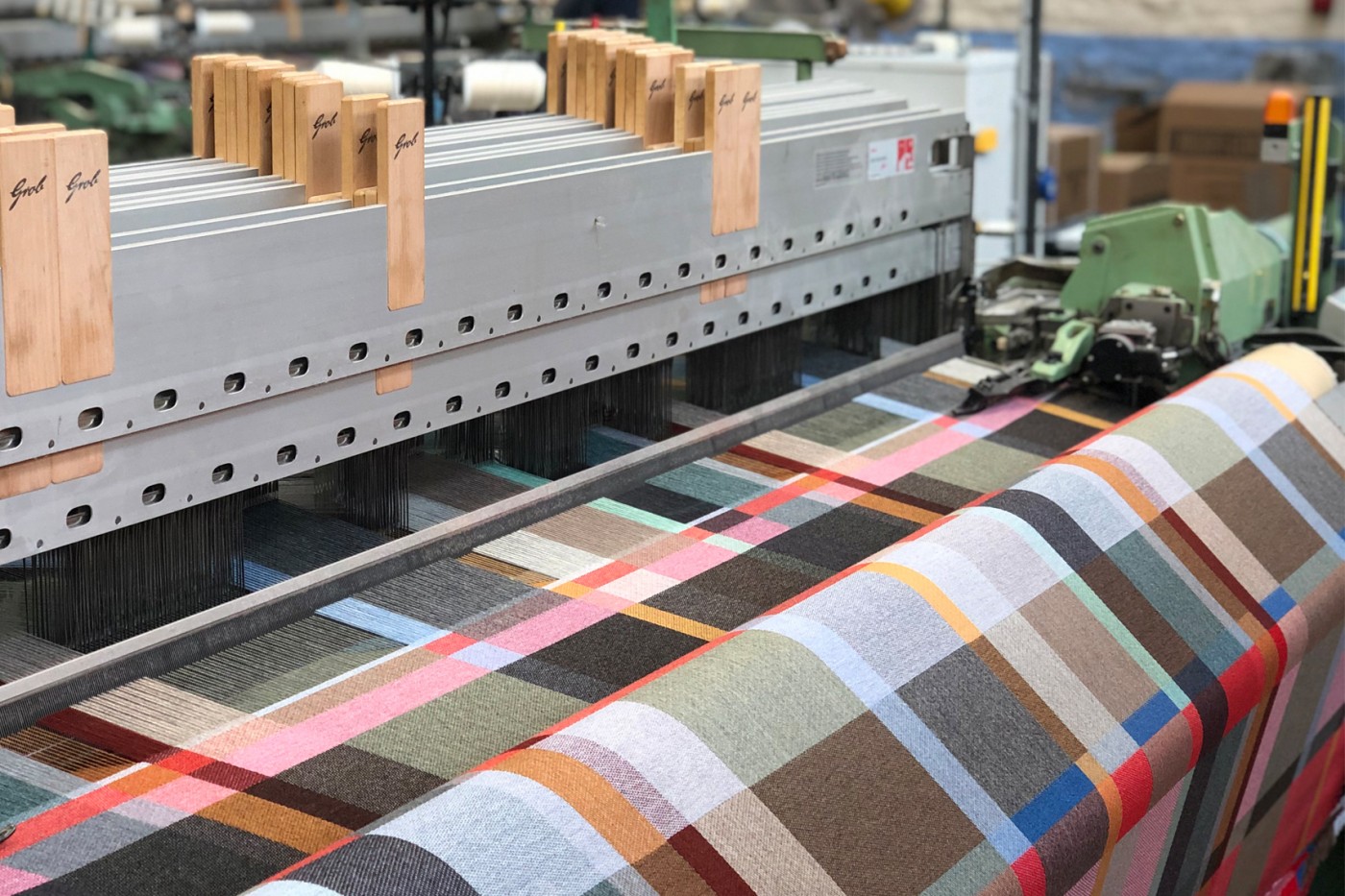 This week sees the 10th annual Wool Week organised by the Campaign for Wool to celebrate this wonderful natural material and to champion the wool industries, from sheep farmers, retailers and designers to the manufacturers and consumers. There are virtual events, promotions and information on the CFW website and social media channels, and we wanted to join in too!

We use wool in almost all of our products and not only is it great to work with and holds colour well, but it is also both luxurious and hardworking. Whether you are getting your beloved garments out for this season or if you are purchasing a new item, our tips for caring for your woollens will keep them looking fabulous for years to come.
Washing:
Wool as a fibre, keeps itself clean naturally, expelling odours through moisture control and is naturally stain and wrinkle resistant. It's also naturally hypoallergenic and a great insulator (keeping you warm when it's cold but releasing warmth when you're hot), meaning that you shouldn't need to wash your items as much as you may think. Airing is the best way to freshen up any lingering odours.

All spills should be treated as quickly as possible, with just water and a dabbing technique.

All our scarves, throws and cushions can be dry cleaned but handwashing your smaller items is easier than you think and uses less harmful chemicals. Heat and agitation cause wool to shrink or 'felt' so make sure you wash gently in cool water and never rub or wring the wool.

Use a specialised non-biological detergent that will help protect the natural oils in the wool. Never use fabric softener.
Drying:
Always dry naturally, do not tumble dry or hang on a radiator.

Wool will absorb lots of water and become heavy when wet so keeping the item flat will prevent it from becoming misshapen or stretched. Roll the wet item in a towel to squeeze out the excess water, before placing it flat on a clean towel, reshape it by laying it out in its normal shape and leave to air dry.

Care & Storage:
Lambswool can pill or bobble initially, but this can be removed with a specialist metal comb or an electric de-fuzzer.

Unfortunately, moths love wool and can cause holes if you don't properly store your woollens when not in use. Keep your clean wool garments in cotton bags, airtight containers or vacuum-packed bags if putting into seasonal storage. Natural methods like cedarwood balls or lavender bags can help to keep moths at bay - place in drawers, wardrobes or even inside the cushion cover.

If you are unlucky enough to find moth holes then pop it in the freezer for 24 hours, take it out and bring to room temperature, and then repeat again. Make sure you thoroughly clean out the wardrobe or drawer and hoover nearby carpets.
Repairs:
Holes from moths or wear and tear can be darned - ask at your local tailors, repair shop or haberdashery. We also have some copies of 'Darning: Repair, Make, Mend' by our good friend and darning guru, Hikaru Noguchi, along with the Darning Mushrooms, so you can learn this essential skill for yourself.
If looked after well, wool can last for many, many years and will get softer and more loved with age.
If you need any help choosing the perfect scarf, cushion or throw please get in touch, we are here to help and if you have any questions about caring for your treasured woollies then ask away!

with warmest wishes, from the Wallace Sewell team X