Collaborations
GUNTA STÖLZL BLANKET RE-EDITION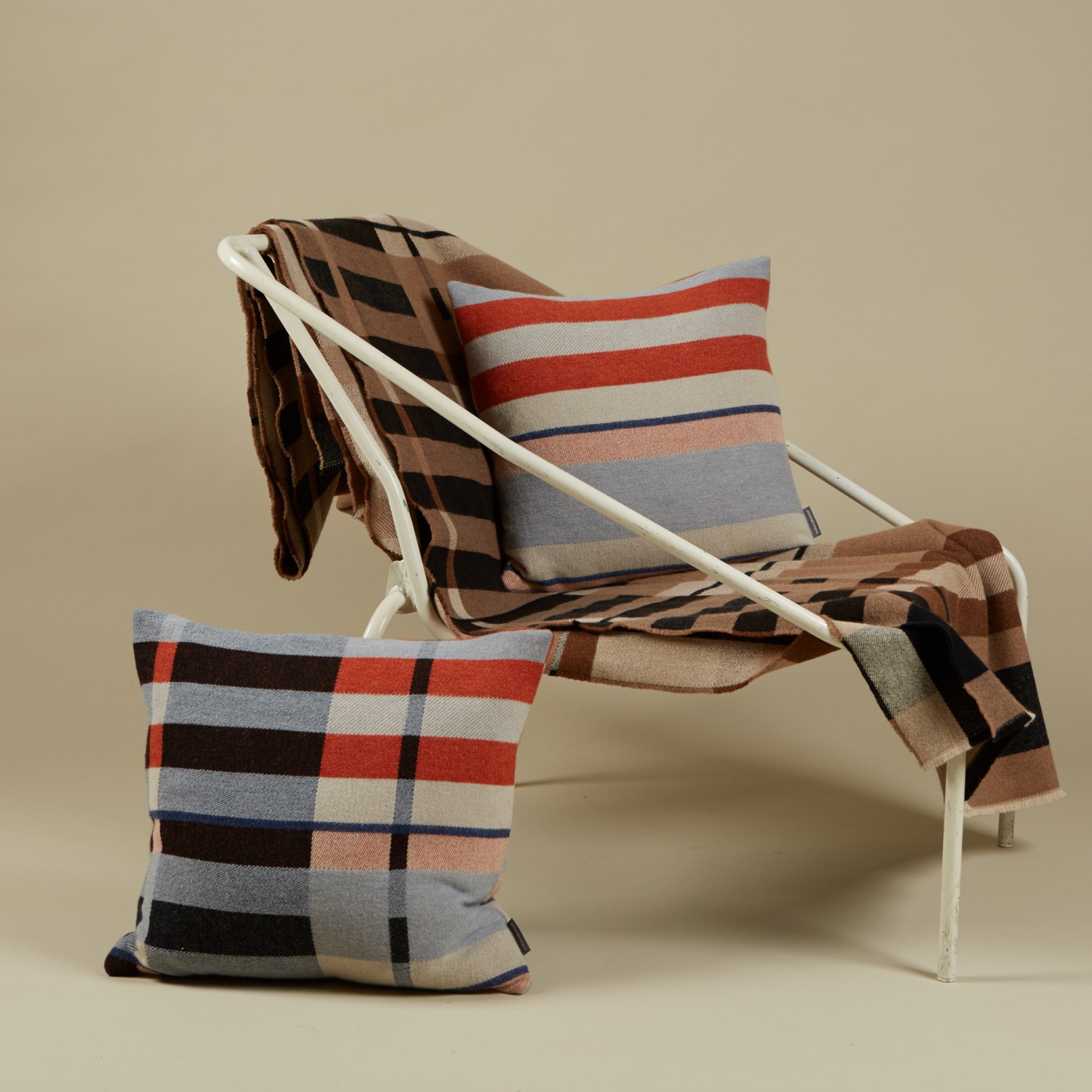 About
Wallace Sewell is commemorating the 100th anniversary of the Bauhaus movement with the launch of a reworked bedspread designed for the student accommodation in the Prellerhaus, Bauhaus Dessau. Also creating two new colour-ways along with cushions to add to the collection.

The Project has been realised through collaboration with Monika Stadler, daughter of Gunta Stölzl the designer of the original bedspread. Gunta Stölzl was a prominent Bauhaus weave student who became the only female master within the college. Though none of the original bedspreads exist, Wallace Sewell has recreated the blankets based on archive drawings and photographs.

Working closely with Jörg Klambt, who initiated the project and is the founder and director of Muse-Store in Germany, and Monika Stadler, Wallace Sewell have re-created the graphic, linear designs that pay homage to Gunta's iconic blanket. Utilitarian in aesthetic and commercially produced, the blanket will be launching in July 2019 as part of the Centenary Celebrations.
"We are honoured to be part of this historic realisation of such an important Bauhaus design" says Emma Sewell, "Particularly as we have been influenced by the Bauhaus in our own designs for many years."
Prev

Project
Next

Project