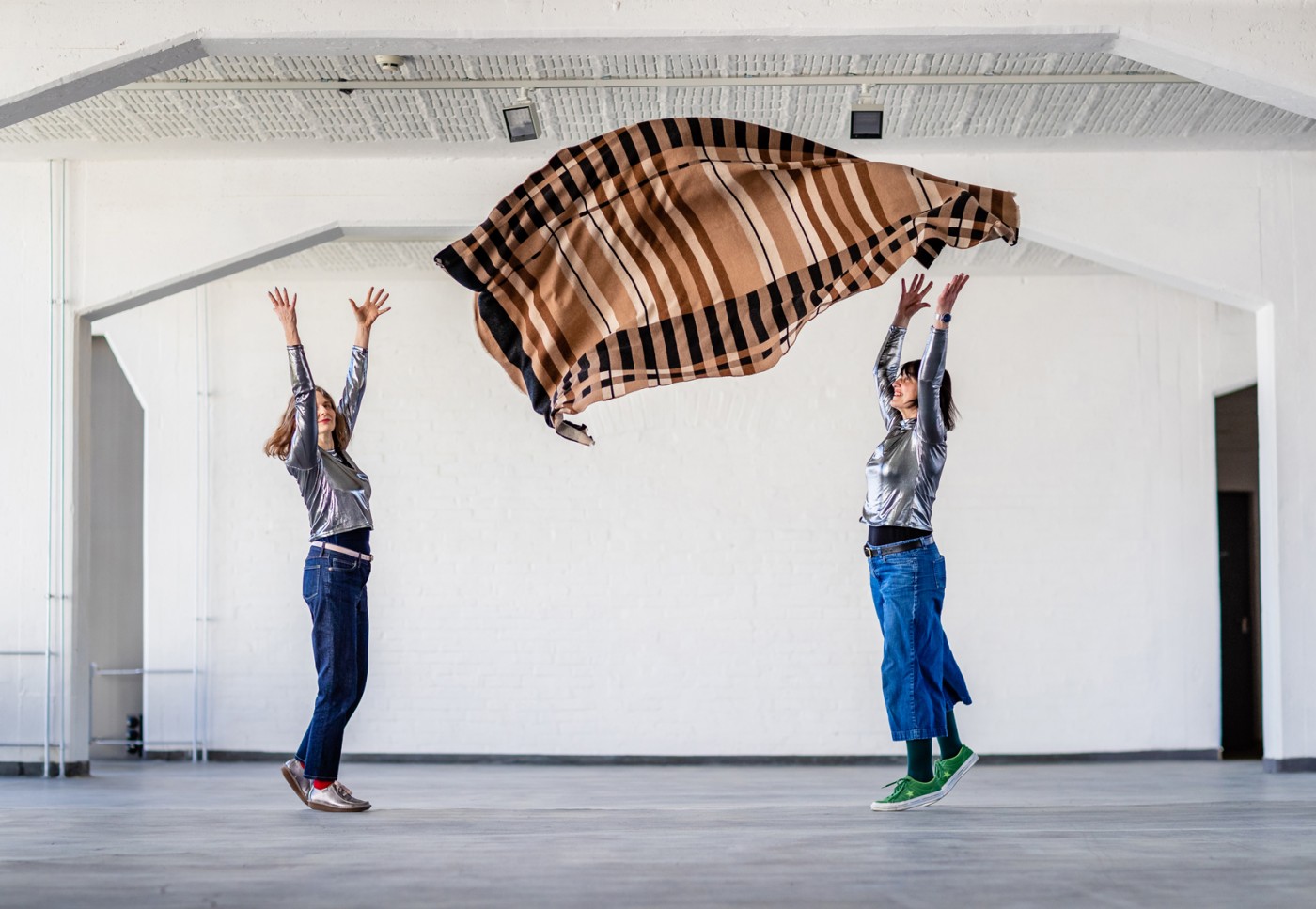 Wallace Sewell Bauhaus Collection
Based on the re-edition of Gunta Stölzl's blanket and
dedicated to the 100thanniversary of the Bauhaus
We are very excited to announce that our long-awaited Bauhaus collection is launching today at 9am!

This year marks the 100th anniversary of the founding of the Bauhaus school by architect Walter Gropius. The ideas and ideals of the revolutionary movement have inspired, and continue to inspire, designers and makers in all fields of practice and remain just as relevant in our modern world. There are many projects and events worldwide to celebrate this centenary, and we were honoured to be involved in a project we felt passionately about.

Back in 2014, Emma and Harriet were invited to become 'textile detectives' in order to re-create the lost Prellerhaus blankets, designed by Gunta Stölzl for the dormitories of the school. Working closely with Gunta's daughter Monika Stadler, and Jörg Klambt, founder and director of Muse-Store, Germany, Wallace Sewell have re-created the graphic, linear designs that pay homage to Gunta's iconic blanket.
Two new colourways, 'Orchard' and 'Seal' have been added to the original 'Fallow', which keep the rhythm and tonal balance whilst bringing the design up-to-date with a contemporary palette. We have also expanded the product range to include wraps, cushions and tote bags, as well as blankets.

The original blankets were woven in Rayon, a manufactured fibre, which although was considered very modern in 1926, is less desirable to us today. We have chosen to make the new collection using 100% lambswool (or wool and linen blend for the tote bags) as natural materials are more responsible and sustainable. The final fabric was woven in the mill in Lancashire, before a controlled felting process and 'shave' to produce the desired feel. Each product is hand-finished by the workroom team at the mill to ensure the high attention to detail associated with Wallace Sewell and of the Bauhaus school.
The whole Bauhaus range will be live online from 9am (BST) You can click on the images below to be taken straight to our website, where you can find out more information and make purchases. Alternatively, if you are in London, why not come in and say hello and have a feel for yourself? We are open from 10.30am today.

If you'd like to know more about the fascinating life and legacy of talented designer Gunta Stölzl, our previous newsletter can be found here.