Commission
Dulwich Picture Gallery - Adriaen van de Velde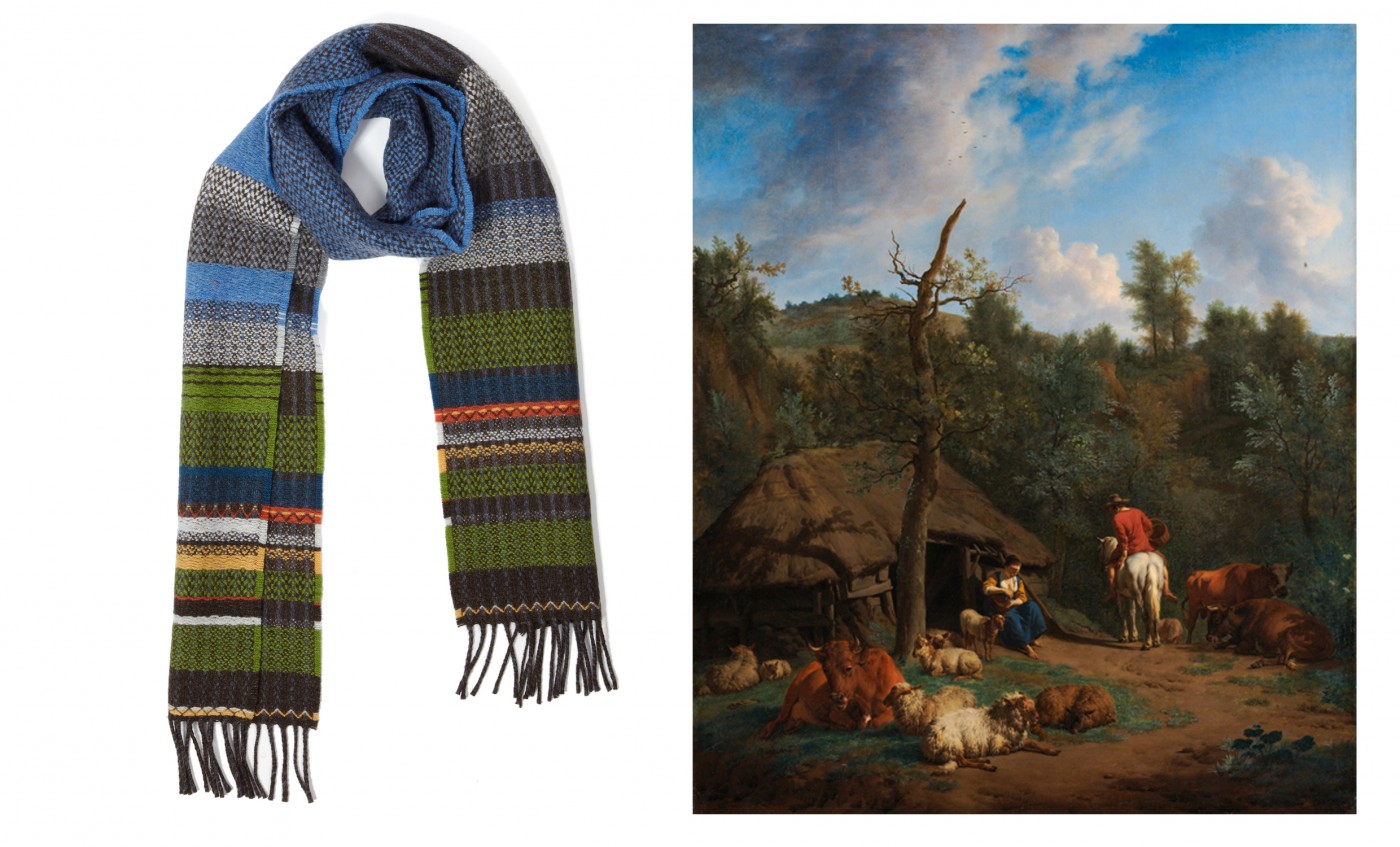 About
Adriaen van de Velde at Dulwich Picture Gallery & Wallace Sewell
In October 2016 Wallace Sewell were commission by the south London Dulwich Picture Gallery to create a luxurious bespoke 100% lambswool scarf especially for the exhibition of the Dutch master Van de Velde's inspired by his renowned landscape paintings.
Van de Velde was a child prodigy specialising in landscapes with his earliest paintings dating from 1654 when he was just 17 years old. At the age of 21 he produced works of art that are now considered masterpieces of the seventeenth century Dutch art scene.

Van de Velde's versatility is born by the fact that he painted intricate landscapes featuring meadows, Italiante views, beaches, forests, portraits and winter scenes. This variety of his work is on display at the gallery, which is showcasing 60 examples of his work. These paintings play a significant role in illustrating the tastes of eighteenth and nineteenth century art collectors.
One of his most famous pieces "The Hut" takes center stage at the Dulwich Picture Gallery exhibition and is a must see. Van de Velde died tragically young at the age of 35 in 1672, commentators state that he understood the human form better than many of his peers at the time and would add the "staffage"- the humans and animals – in many Dutch artists works.

Prev

Project
Next

Project