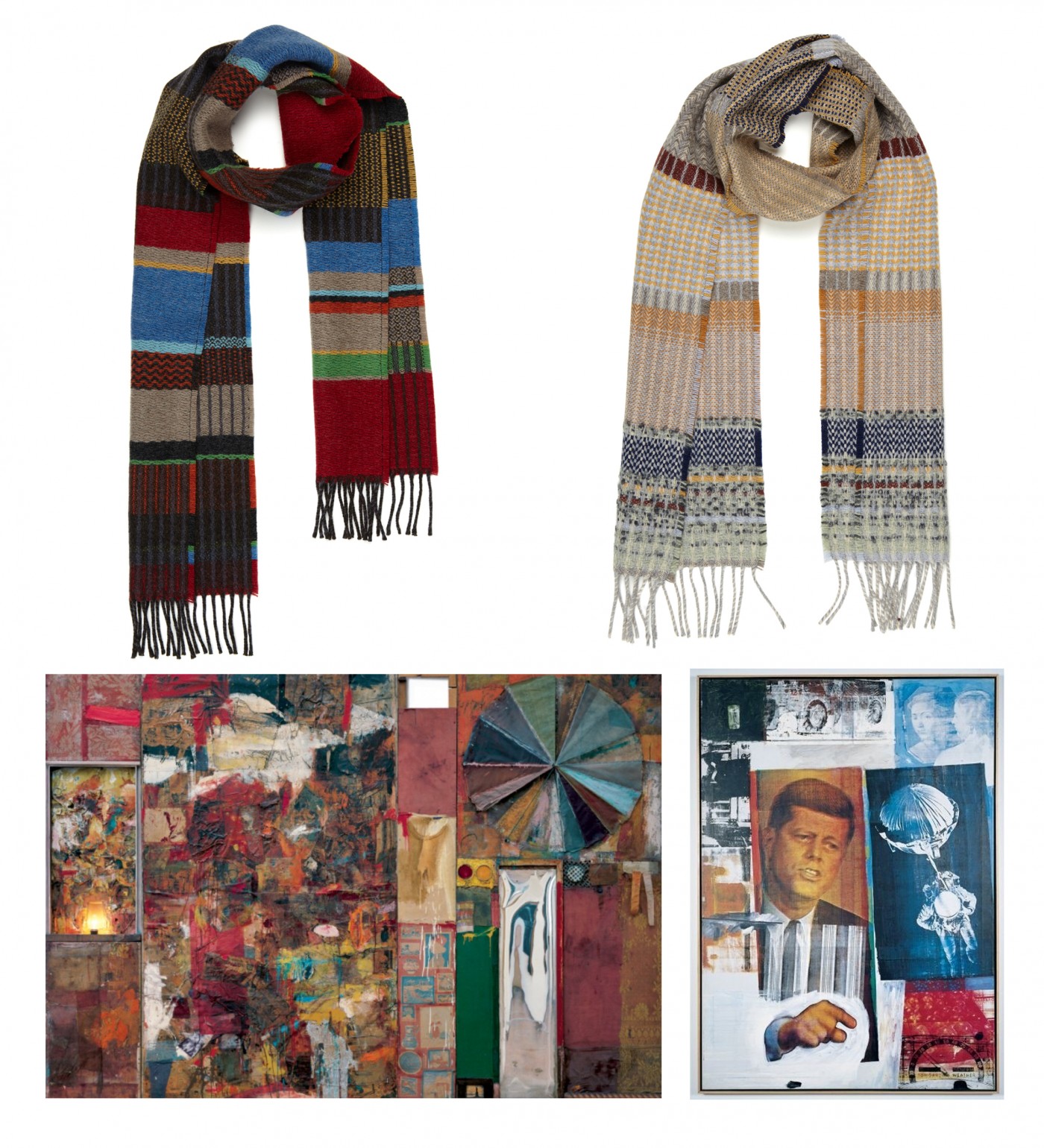 About
Robert Rauschenberg at Tate Modern & Wallace Sewell
2017 saw Wallace Sewell working with the Tate once again, this time celebrating the Robert Rauschenberg exhibition. Wallace Sewell designed two lambswool scarves especially for the exhibition inspired by the expansive collection of Rauschenberg's works. These scarves can be purchased exclusively at the Tate Modern Gallery gift shop and via their website.
Robert Rauschenberg is an American artist who launched his career in the 1950s, the heyday of abstract expressionist painting. This exhibition is the first full scale retrospective of the artists work since his death in 2008. It showcases an eclectic mix of his work and style spanning over six decades.
Rauschenberg was born in 1925 and grew up in Port Arthur, Texas. He had never envisaged becoming an artist as he studied pharmacy and then later joined the US Navy. It was during his time in the Navy that he began to visit art galleries with his first trip being at The Huntington Library in California.
It was in the 1950s that he chose to pursue a career as an artist and attended Black Mountain School, studying fine art with former Bauhaus teacher Josef Albers who encouraged students to work with natural properties of everyday materials. From 1954 onwards much of this influence can be seen in his paintings and many critics consider his Combines – art incorporating everyday physical objects - as his greatest works and there are plenty including both Monogram and Bed, perhaps his most famous. Of this time Rauschenberg stated "A picture is more like the real world when it's made out of the real world".
Rauschenberg is also best known for his silkscreens whereby he used commercial printing techniques to incorporate pop art, print and celebrity figures into his works, encapsulating history. He refused to accept conventional boundaries defining the themes of his art as "multiplicity, variety and inclusion"